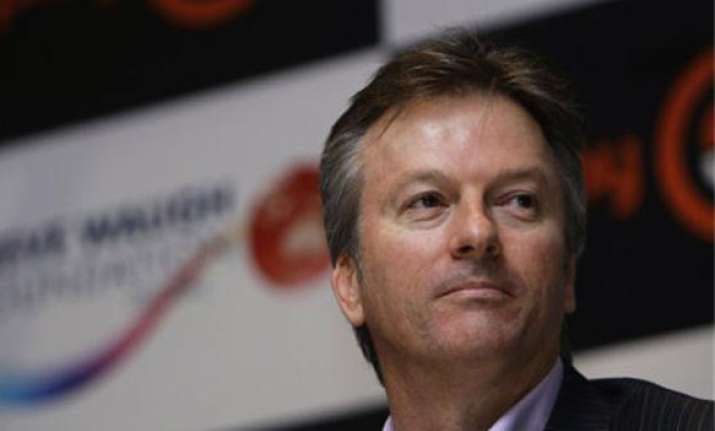 New Delhi, Feb 11: Former Australia captain Steve Waugh does not believe in the refrain that the Indian cricket team should win the World Cup for Sachin Tendulkar, saying that a side cannot go on to lift the coveted trophy playing for just one person.
'I think that is not the right approach. You can't win the World Cup playing for just one person. You play for the team, for the country. The game is bigger than any individual," Waugh said here today.
Tendulkar, playing in his sixth and probably the last World Cup, holds almost every conceivable record in an illustrious career spanning over two decades, but the only
thing missing from his impressive portfolio is the coveted trophy.
Waugh said that India are definitely one of the favourites and if the team does win, it will cap off a great career for Tendulkar.
The country has its hopes pinned on the champion batsman, and Waugh believed that Tendulkar's role will be crucial in tricky situations.
"Tendulkar may not be the star of the tournament but he is going to play key roles in crucial moments," he said. 
In the capital to launch PlayUp, an interactive skill based gaming product, Waugh said the forthcoming tournament is likely to give the 50-over format a fresh lease of life.
"This could reinvigorate the 50-over game. This could reignite the passion among fans, and what better place than India to lift the game," Waugh, who led Australia to the title in 1999, said.
Many have said that India, seeking to break a 28-year-old jinx, would be under a lot of pressure playing in front of home crowd but Waugh said the team, especially skipper Mahendra Singh Dhoni, should "embrace" the pressure.
'Pressure is a good thing and as a captain it's a great thing that Dhoni is under pressure. India and Dhoni should embrace it," Waugh, who will be associated with the Australian contingent during the 2012 London Olympics, said.
Dew has always been a factor during day-night matches in the sub-continent and Waugh, having played in this part of the world on numerous occasions, is no stranger to that.
"Dew will play a major factor and toss too, from the quarter-final stage, will be crucial," he said. Waugh said it's important to peak at the right time in a
tournament like World Cup.
"It's important to carry the momentum. Don't read too much into the first few games' results," he said. PTI