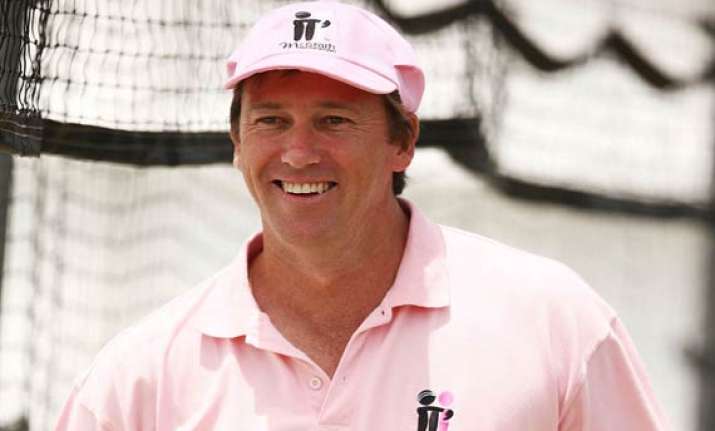 New Delhi: If report of a prominent newspaper is to be believed, former Australian pace spearhead, Glenn McGrath could soon start training Indian fast bowlers for ICC 2015 World Cup.
McGrath who is currently working as director at The MRF Pace Academy in Chennai, has offered a proposal to the BCCI, which if accepted, will help the two bodies work jointly. 
According to the proposal, selected few bowlers working with the National Cricket Academy (NCA) in Bangalore will be sent to MRF where they will be trained by McGrath. 
"It will be a great opportunity. I would love to work with the young Indian crop," McGrath told the newspaper. 
"I haven't seen a single bowler who can bowl six good yorkers...If he can, I am sure the batsmen won't be able to take him apart that easily," he added. 
McGrath represented Australia in 124 Tests, 250 ODIs and 2 T20 internationals. Currently, Joe Dawes, another Aussie is the bowling coach of Team India.