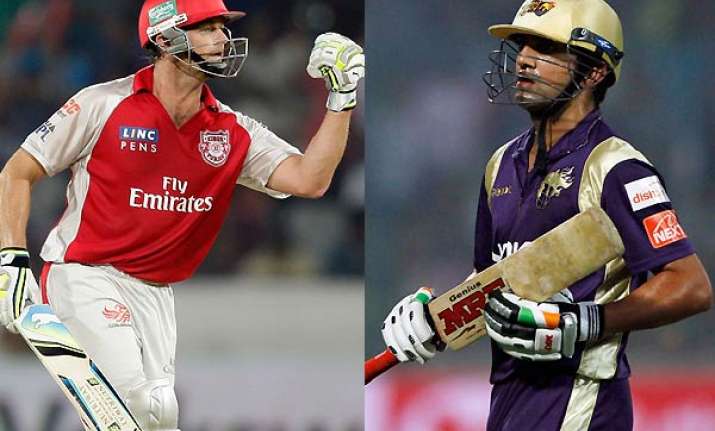 Kolkata, May 1 :  Kings XI Punjab captain Adam Gilchrist called it difficult for batsmen but Kolkata Knight Riders skipper Gautam Gambhir feels the Eden Gardens' pitch is not that challenging and the visiting side lost their IPL match here due to its failure to bat well.

Gilchrist said the Eden pitch was difficult to bat as it spun and assisted pacers when his side batted in the match.

"It's the same for both teams. It was a difficult batting wicket. The wicket in Kochi was difficult as the ball was not consistent at all. But here it bounced and spun," Gilchrist said after the eight-wicket loss to KKR who were chasing 120.

"I would not say it's a bad cricket wicket. It was just a challenging one for batsmen. Unfortunately we were a little bit too low today," he added.

"If it's difficult then people will stop playing here. We chased 120 in 17.2 overs. If they think it's difficult, I can't comment much on it. The ball was gripping otherwise it was not all that dangerous. The opposition needs to bat well," Gambhir said at the post-match press conference after his side won by eight wickets.