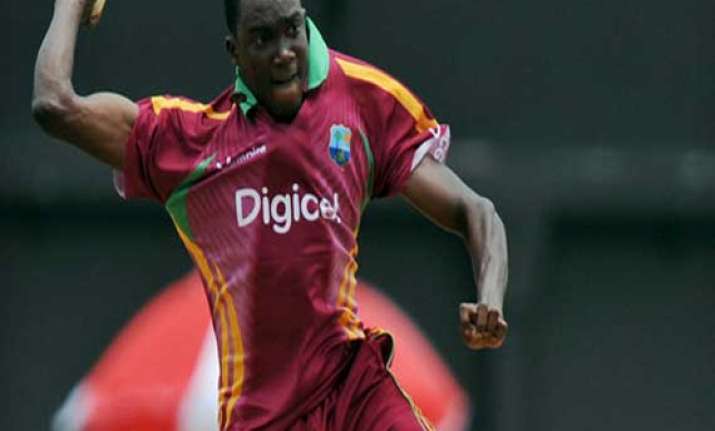 Kingston (Jamaica): Jerome Taylor, the Jamaican pacer who has returned to First Class cricket after a prolonged injury lay-off, says he is confident he can perform well to regain his place in the West Indies side.
Taylor, 29, absent from cricket for over two and a half years due to a back injury, thinks he can bowl better than the effort that earned him a five-for-44 against Guyana in Jamaica's first round of the West Indies Regional Four-Day championship.
His impressive bowling helped Jamaica to a seven-wicket win over the Guyanese at Sabina Park Monday.
"I am really happy with my performance, although I still think I can do better," CMC quoted Taylor from his interview to the Jamaica Observer.
"It is a work in progress and at the end of the day I ended with five wickets, so I will just keep doing what I have to do."
Taylor has 218 First Class wickets from 68 matches and he has taken five wickets in an innings 12 times.
"Being away from the game for such a long time and coming back with a performance such as this, I can't complain," said Taylor whose last appearance for the West Indies was in 2010.
"Hopefully, the performances here will take care of me to get back into the regional team and if the selectors require my assistance in the West Indies set-up then I will grab it with both hands again."
The Jamaican pacer has also represented Kings Punjab XI and the Pune Warriors in the Indian Premier League (IPL), as well as the Stanford Superstars.