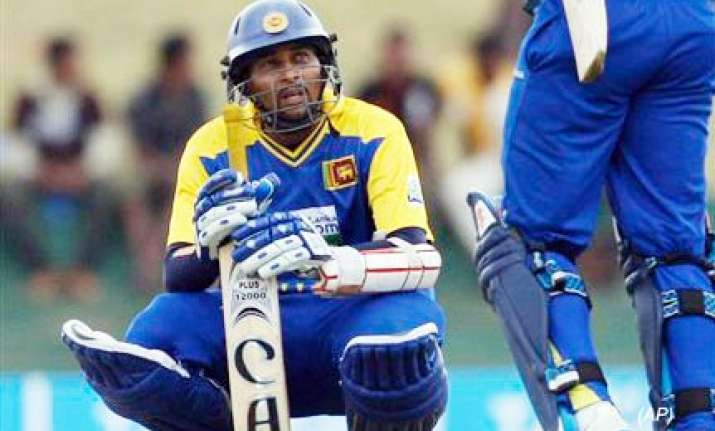 New Delhi: It was opening batsman Tillakaratne Dilshan not Kumar Sangakkara, who suggested to Suraj Randiv to bowl a no-ball in order to deny Virender Sehwag his hundred, the Times of India reported.  
Sri Lankan media report says that Dilshan, who was fielding at cover point, shouted in Sinhalese saying, (oney nam, no-ball ekak danna puluwan), if you want, you can bowl a no-ball.  
Off-spinner Randiv on Tuesday apologized to Sehwag for his huge no-ball that denied the latter a century even though it was hit for six. Sri Lanka Cricket too apologized, but the matter got murkier after it emerged that Lankan captain Kumar Sangakkara could be the real villain.  
Sources said the concerned Lankan cricket board had asked for uncensored video footage from the broadcasters of the last over. The stump microphones, sources said, have picked up a voice reminding the bowler in Sinhalese that "only one run remains".  
So, did Sangakkara, who blasted Randiv after the match on Monday, ask the spinner to bowl a no-ball? Was he playing a devious game?  
In the last ODI against Sri Lanka, needing one run for victory, Sehwag was stranded on 99 when Randiv, who had not bowled a single no-ball in the series overstepped by a huge margin to bring about India's wicket victory.  
Although the dashing opener hit a six off that ball, it was not counted as it was declared a no ball.