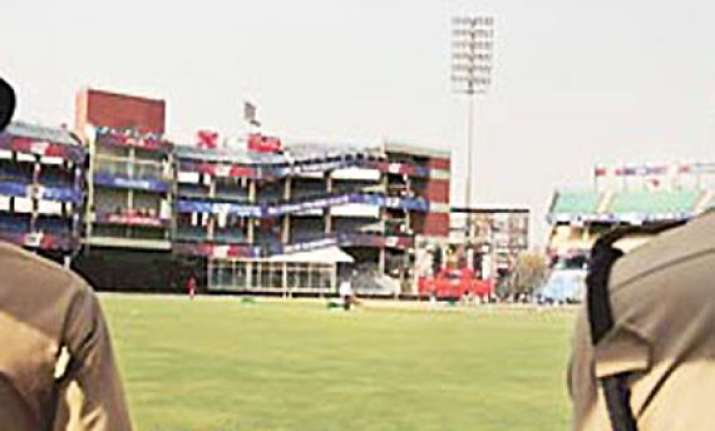 New Delhi, Nov 10: The Delhi and District Cricket Association (DDCA) has asked the Indian cricket board to consider an early start to the third and last On-Day International (ODI) against Pakistan at the Ferozeshah Kotla on Jan 6 in view of the heavy winter dew so as to negate an unfair advantage to the side winning the toss.
Day-night ODI matches are normally start at 2.30pm, but the Pakistan game may well have a noon start.
"Delhi in January has heavy dew in the evenings and we have requested the Board of Control for Control in India (BCCI) to start the match at noon," Chetan Chauhan, DDCA vice president, told IANS here Saturday.
DDCA has also asked the board if it could start even the practice game against England at Kotla on Jan 8 at noon.
"We have also requested the board if we can start the England practice game on Jan 8 at noon," the former India Test opener said.
Chauhan said the pitches for both the matches will be seamer-friendly.
"The wickets will have grass. It won't be green grass but dry so that the ball carries well to the keeper and seams well," said Chauhan.
Pakistan play three ODIs and two Twenty20, starting Dec 25, when the visiting England team goes home for Christmas after completing their Test series and before kicking off their ODI series.
England, who start their Test tour from Nov 15, will return after the Christmas break for the ODI series starting Jan 11. They will be playing two practice games here against local sides.