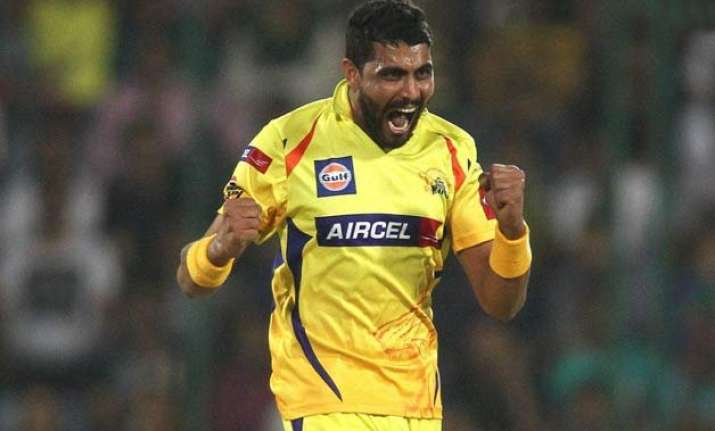 Mumbai: Chennai Super Kings (CSK) coach Stephen Fleming on Thursday backed under-performing Ravindra Jadeja, saying he does not get many balls to play.
He also said the Saurashtra players' confidence in bowling was a bit down.
CSK face Mumbai Indians at the Wankhede Stadium here on Friday.
"I have sympathy for Jadeja. It's a hard role to play. If you look at how many balls he has faced over the last one year, probably minimal. So he does not get too many balls to show his wares," Fleming said.
"We are really working hard on his batting. He is a better batter than that. So these two months is about getting his skill up to play rather than making him practice."
With his bowling I think he needs a little bit of confidence. He needs some overs under his belt. The other guys are bowling well, so pressure is there. But his four overs are a very important part," he added.
When the coach was asked about two different players getting man-of-the-match in two games for CSK (Ashish Nehra and Brendon McCullum) he said: "We have to understand that Twenty20 is game of hits and misses. But to have different players stand up on different games is very important component for any team."
"There is also a benefit of not changing the team too much. In T20, form can be very fickle. We have to give players more time to relax and play their natural game," the 42-year-old coach said.