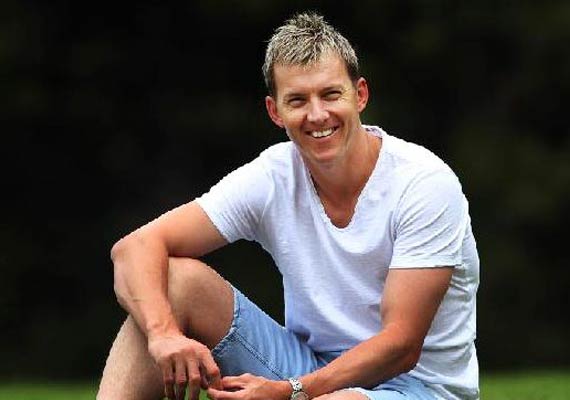 New Delhi, Mar 23: Australian pacer Brett Lee has paid rich tributes to retired Rahul Dravid and iconic batsman Sachin Tendulkar, describing them as "brilliant cricketers and extremely great guys off the field."
Lee feels Dravid, who recently retired from international cricket, is an excellent player and he would be missed by his fans across the world.
"The last week has been huge for Indian cricket with two important events, Rahul Dravid retiring from international cricket and Sachin Tendulkar scoring his 100th international century," Lee wrote in his blog.
"They are both brilliant cricketers and are extremely great guys off the field as well. I have a lot of respect for Dravid, he is an excellent cricketer and I have had a good time playing against him.
"It is obviously sad that he is leaving and the fans are going to miss watching him. I'll certainly miss playing against him," he said.
The 35-year-old speedster from New South Wales also showered praise on Tendulkar and said: "It is amazing! Almost unbelievable that he has scored a hundred international centuries!
"It's hard to believe some of the things he has achieved. He is in a class of his own, and he deserves every accolade that comes his way. A truly world class player!," he added.
Dravid, the second most prolific batsman in the game's history and India's middle order bulwark for years, bid adieu to a 16-year-old international cricket earlier this month.
Tendulkar had achieved the milestone of scoring 100 international centuries when he blasted 114 against Bangladesh in the just-concluded Asia Cup.