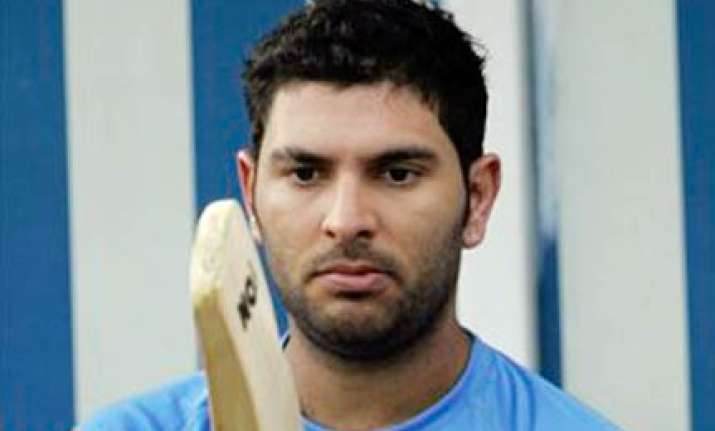 Chennai :  Spin legend Muthiah Muralitharan on Monday urged the media to exercise restraint and avoid putting pressure on Yuvraj Singh as the Indian batsman was going through a bad phase.
'Yuvraj is a great batsman. All cricketers go through bad phases. I think the media has to be careful in criticizing him. This has put a lot of pressure on him and he is reacting (affecting his batting). But he will certainly make an impact at the 2011 World Cup," he said.
Muralitharan was speaking on the sidelines of a function here, where he was felicitated for his 800  Test  wicket feat.
In the just concluded ODI series in Sri Lanka, Yuvraj had averaged only 18.75, having scored 75 runs in four matches with 38 as his highest score. PTI