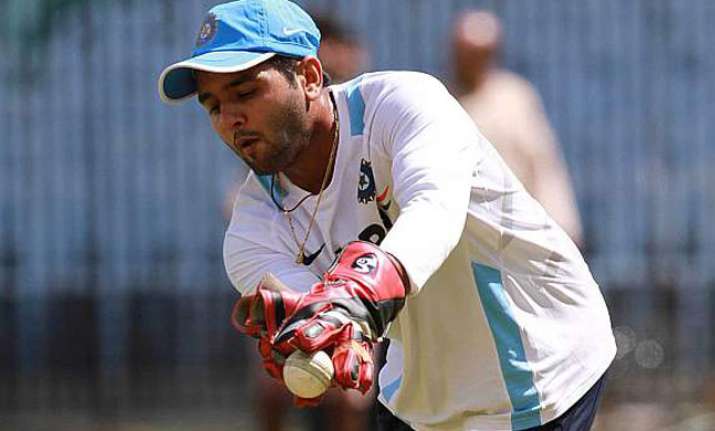 BCCI's announcement that Parthiv Patel will replace Wriddhiman Saha as India's wicket-keeper for the third Test against England at Mohali, starting November 26, left Twitter in a frenzy with hilarious comments making its way on to the social media platform.
Patel's last Test appearance for India was against Sri Lanka in 2008. In fact, the left-hander hasn't played any international cricket since his T20I outing against England in 2011.
Parthiv, 31, made his Test debut against England as a 17-year-old during the 2002 tour and last played against Sri Lanka at Colombo in August, 2008.
Here's what Twitterati had to say:
"Parthiv Patel? Who Parthiv Patel?
Oh! That wicket-keeper.
Now I recall him."
Parthiv Patel recalled.

— Ramesh Srivats (@rameshsrivats) November 23, 2016
Anil Kumble running the team. Parthiv Patel keeping wickets. We are back in 2008. Can we get Sachin Tendulkar to bat at no.4 too?!

— Chetan Narula (@chetannarula) November 23, 2016
#ParthivPatel belongs to an era of #YahooMessenger & #Orkut but he is trending 2day on #Twitter #INDvENG

— Rizwan Saiyed (@rizzu_saiyed) November 23, 2016
Parthiv Patel back in the Test squad after 8 years. Why was Rishabh Pant not given a chance? Modiji must answer.

— Arvind Kejriwal (@TroluKejri) November 23, 2016