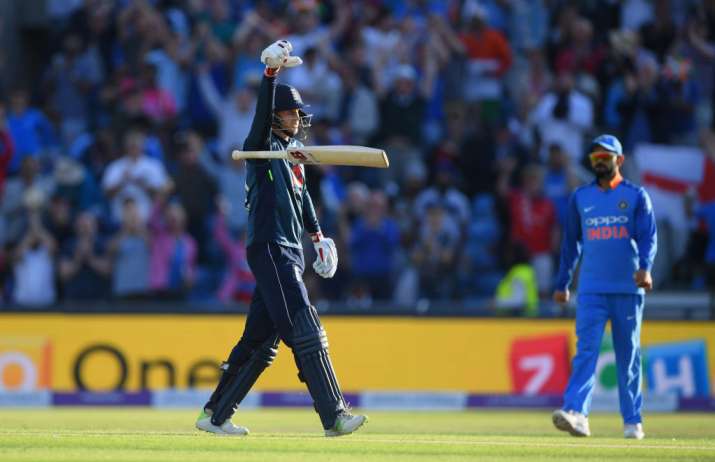 Following India's win in the three-match T20I series and England's victory in the three-match ODI rubber, the mind games have begun ahead of the five-match Test series, starting August 1. All eyes are now on the gruelling five-match rubber ahead and it seems that the intensity is slowly building up before the opening Test, to be played in Birmingham. 
Coming to the 'Root' cause of India's fiasco in the ODI series, can a gesture symbolise of what's more to come in the Test series? It was during the third ODI when Joe Root-led the Three Lions to victory with his match-winning ton and decided to 'drop the mic' in the middle at Headingley, Leeds. 
Was it a statement? A diss? A message? Or just a way to celebrate? Many notions can be made out of the gesture but one thing is for sure, Root ensured Virat Kohli looked on. 
The English Test captain was under the scanner after a sub-standard performance in the T20I series but his remarkable return in the ODI series is surely applaudable. Not only did Root lead the way for England in the two ODI matches, but countered spin-duo of Kuldeep Yadav and Yuzvendra Chahal with sheer confidence. 
Despite Kuldeep bagging a five-wicket haul at Manchester and a six-for in the first ODI, the English batsmen somehow managed to negate his spells, Root making it look like a cakewalk. 
The Englishmen didn't break a sweat as their bowlers and batsmen did a commendable job by clinching the ODIs, but now all eyes are turned towards the red ball. 
Coming back to Root's gesture, the Test skipper said that he was 'embarrassed'. 
"It was something that I immediately regretted," said Root. 
"I've not heard the end of it, it was literally the most embarrassing thing I've done on a cricket field.
"I don't think it will be the last I hear of it from the group - they've been hammering me."
When skipper Eoin Morgan was asked about Root's gesture, he said, "A statement? No he made a fool of himself!."
Coming to think about it, was it 'just' a gesture?
We have not seen 'classic' Kohli in a while. (Classic - aggressive, hot-headed, swearing). The 29-year old has not been too shabby in the tour so far as he scored 191 runs and finishing as the second highest run-scorer in the ODI series. (Also Read: Dhoni should play his natural game, says Ganguly)
Stuart Broad took to Twitter to remind the fans about Andrew Flintoff's gesture in India. He wrote, "RT if you'd have preferred @root66 to whip his shirt off & run round Headingley rather than that 'bat drop'."
RT if you'd have preferred @root66 to whip his shirt off & run round Headingley rather than that 'bat drop.' 🏏🎤 pic.twitter.com/m3jCHTT4eU

— Stuart Broad (@StuartBroad8) July 18, 2018
But will Root's gesture come back to haunt the Englishmen? This takes us back to 16 years ago when it started with Flintoff taking off his shirt and running wild with joy at the Wankhede Stadium in Mumbai when England won the last ODI of the six-match series against India.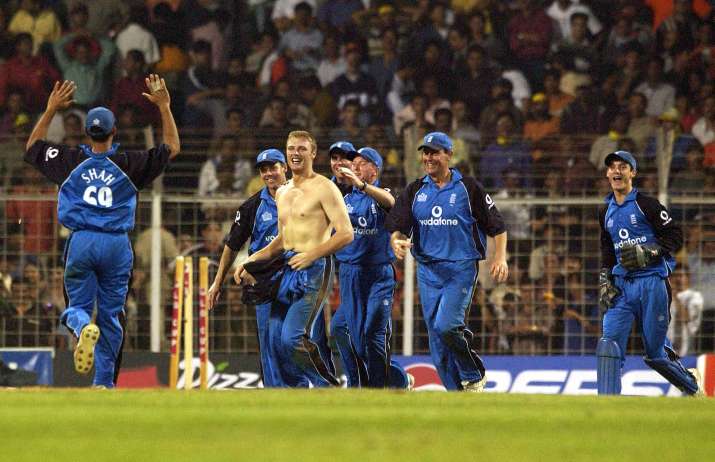 But months later, Sourav Ganguly returned the favour at the Mecca of Cricket, Lord's, when India won the historic Natwest series. The sight of 'Dada' taking off his shirt and swinging it around still haunts former England captain Nasser Hussain. (READ: KAIF ANNOUNCES RETIREMENT 16 YEARS AFTER NATWEST)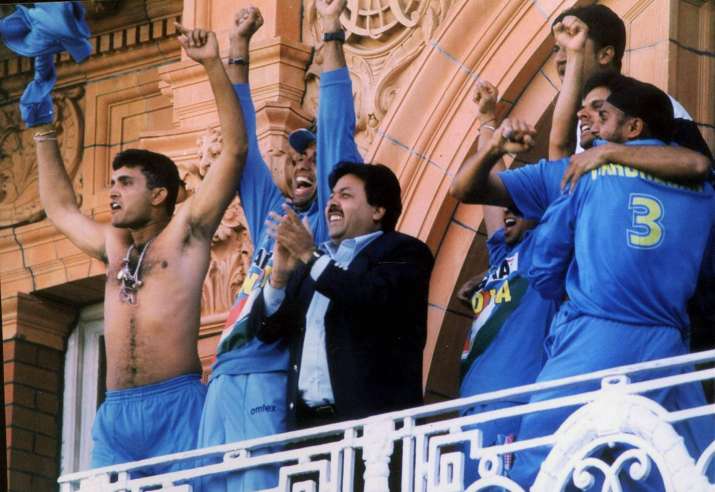 Kohli's attitude has surely changed overtime since he became the heir to MS Dhoni, channelling his aggression through his bat and reacting in a clam manner. 
Root's gesture has made matters more interesting, leaving all wondering how, when and in what manner would India respond. 
Root took the first step by 'dropping the mic', now the ball is in Kohli's court.