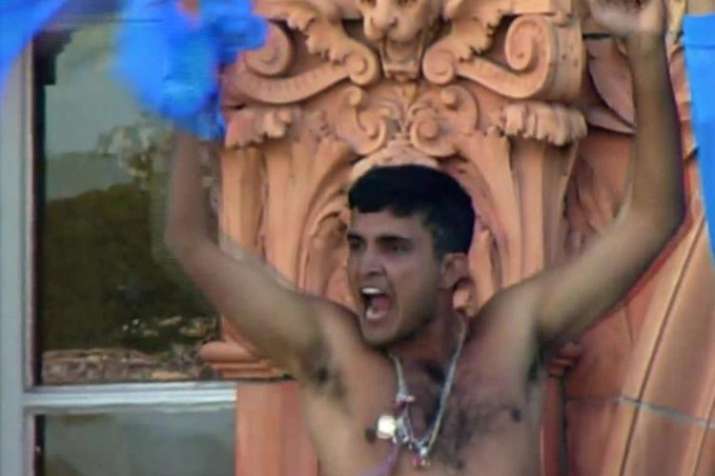 July 13, 2002 marks the date when the world witnessed one of the most remarkable comebacks in the history of the Indian cricket. Exactly 16 years ago on this day, former India captain Sourav Ganguly proved to the world that why he is known as 'Dada'. India were battling England in the final of the NatWest Series at The Lord's. 
Chasing a challenging target of 326, the visitors beat their much-fancied hosts by 2 wickets to clinch the title, sparking off a wild celebration from captain Ganguly at the famed Lord's balcony. 
With a young but inspired squad, Ganguly led India to victory over the Three Lions in their own backyard, but that's not the only distinguished event that happened that day. With India chasing a mammoth score and overcoming all odds, Ganguly took off his shirt and twirled it around while celebrating India's victory. The victory is still regarded as one of the most memorable Indian wins abroad.
July 13, 2002 - #TeamIndia won the NatWest series final #ThisDayThatYear @MohammadKaif @ImZaheer @YUVSTRONG12 @SGanguly99. That epic moment - Etched forever!pic.twitter.com/jKeFXEmCgk

— BCCI (@BCCI) July 13, 2018
England had won the toss and elected to bat. The then England captain Nasser Hussain smashed a century to power the home team to a mammoth total of 325 runs. 
With 20-year-old Yuvraj Singh's 69 runs and 21-year-old Mohammed Kaif's 87* runs, India sealed a win at The Lord's which was entirely enthralling throughout. A thriller of the match which made the 'Prince of Bengal' one of the most decorated and passionate captains of all time.
Ganguly's wild celebrations though had a history attached to it. A year back in 2001, when England won the ODI series at the Wankhede stadium in Mumbai, all-rounder Andrew Flintoff took off his shirt in joy.
And as they say, revenge is a dish best served cold, Ganguly chose the correct time to take off his shirt and shout in glee as India won the final ODI of the NatWest series. 
It became a defining moment in Indian cricket and gave a true depiction of a passionate captain wearing his emotions on his sleeve.