Follow us on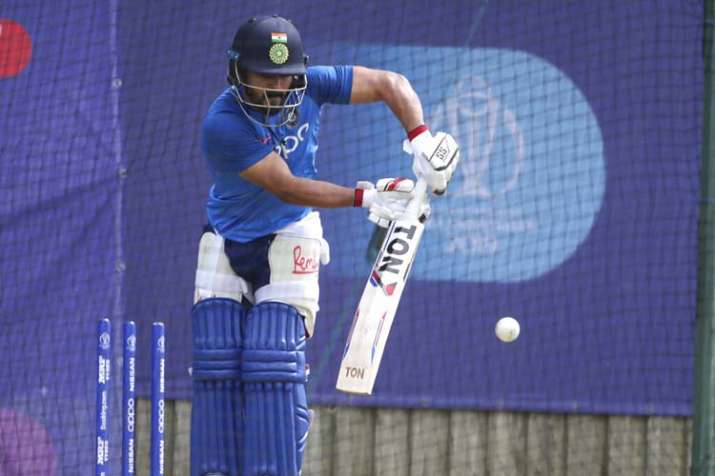 The Indian cricket team have been handed a huge boost as all-rounder Kedar Jadhav was seen back in the nets, batting and bowling, days ahead of India's clash against South Africa in the 2019 World Cup match on June 5 in Southampton. 
There were big doubts about the all-rounder making it to England, but after he was given the green light by the BCCI, Jadhav joined the squad just in time for the World Cup. The 34-year old injured his shoulder while fielding during the 2019 IPL match between Chennai Super Kings and Kings XI Punjab. 
Due to precautionary measures, Jadhav was not involved in India's warm-up matches against New Zealand (L) and Bangladesh (W). Even Vijay Shankar was ruled out from the first warm-up match against New Zealand after he injured his wrist during a net session before facing the Kiwis. The test concluded that he had no fracture and was available for the second warm-up match against Bangladesh which he played. 
The right-hander took to Instagram to upload videos of him bowling and batting. Take a look.
Earlier, India have commenced their training session after touching down in Southampton for their clash against South Africa on June 5 and the Men in Blue look to start their World Cup campaign with a win over the Proteas. 
In Thursday's training session, Indian skipper Virat Kohli was seen trying a hand at bowling, something rare the fans get to witness. A little known fact, Kohli was also a medium pacer in the early parts of his career. He has taken 4 ODI wickets and 4 T20I wickets before he decided to stick with the bat. Take a look. 
While the drill seemed to be like 'old wine in a new bottle', the players seemed to be enjoying the session, which is the key during a big tournament.
"We had an interesting fielding session today. The theme of the session was direct hit. The focus was on boys getting it right from different angles at the non-striker's end. Initially, we started with a drill called 'Round the Clock', where there were six different fielding positions from where they had to hit the stumps 20 times," Sridhar told bcci.tv after the session.