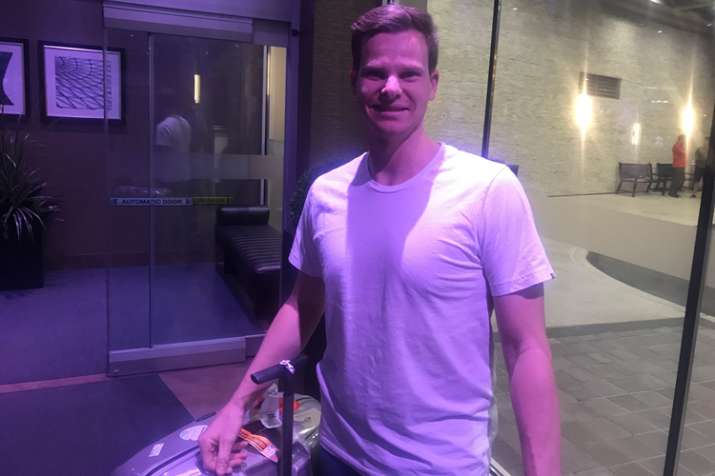 Cricket Canada president Ranjit Saini hopes the star-filled Global T20 tournament that begins Thursday will help give the sport a big boost in the country.
"I believe this is a beginning of building Canada as a cricket nation," Saini said Wednesday.
@stevesmith49 #BTS. Go get those tickets now!!!! #6sInThe6ix #GT20Canada @canadiancricket pic.twitter.com/T7YcwE8vjN

— GT20 Canada (@GT20Canada) June 27, 2018
The Mercuri Group, an India-based media and talent management company that is the driving force behind the Canadian event, is looking to find a profitable window in the crowded cricket calendar. The inaugural six-team tournament in the Twenty20 format — 20 overs per side — runs through July 15 with 96 cricketers drawn from around the globe and across Canada. Broadcast partners were only announced Tuesday.
"We're down the rabbit-hole now," said tournament director Jason Harper. "For us there's a market," he added. "There's interest by the international cricket community, there's interest by the players and there's interest by the fans here. Why not? It's a fact-finding mission. We'll see how it goes. It will develop."
A diplomatic Saini said he was "generally satisfied" by the arrangements to date, saying they would improve in time.
The Toronto Nationals, Montreal Tigers, Winnipeg Hawks, Edmonton Royals and Vancouver Knights join a Cricket West Indies B team at the tournament, which will take place at the Maple Leaf Cricket Club north of Toronto in King City.
West Indies' Darren Sammy (Toronto), Chris Gayle (Vancouver) and Dwayne Bravo (Winnipeg), Sri Lanka's Lasith Malinga (Montreal) and Pakistan's Shahid Afridi (Edmonton) offer star power as team captains.
Former Australia captain Steve Smith (Toronto) and vice-captain David Warner (Winnipeg) return to action after a ball-tampering scandal in South Africa that earned them one-year bans from Cricket Australia — although they are allowed to play club cricket overseas.
Each of the five domestic teams features four Canadians. The number of Canadians is expected to rise in future years with Mercuri helping with the training and development of local talent.
A normal Twenty20 match lasts between three and 3 1/2 hours — "about the same time as a baseball game but there's a lot more happening during the T20 game," Harper says.
"It's vibrant, it's loud, it's colorful, it's consistent action," he said.
The five Canadian teams each have a salary budget of $550,000 with individual pay ranging from $100,000 to $3,000 depending on where the player was drafted. Cricket West Indies is taking care of its own squad.
Nikhil Dutta is the highest-drafted Canadian player in the league at $25,000. Harper, who has soccer experience with CONCACAF, previously was operations manager and CEO of the Barbados Tridents cricket team in the Caribbean Premier League. Married to a Canadian, he moved to Toronto in December 2015 from the Cayman Islands.
The Canadian teams are coached by Jamaica's Donovan Miller (Vancouver), Trinidad's Phil Simmons (Toronto), Pakistan's Waqar Younis (Winnipeg), Australia's Tom Moody (Montreal) and Pakistan's Mohammad Akram (Edmonton).
Harper said the King City facility drew some 12,000 people for the 2008 final of a tournament with Canada, Zimbabwe, Pakistan and Sir Lanka. "We aren't going in that direction yet, we're starting small," Harper said. "Although this is a blockbuster strategy, this is a blockbuster small movie. We're starting with 7,000 seats.
(With AP Inputs)