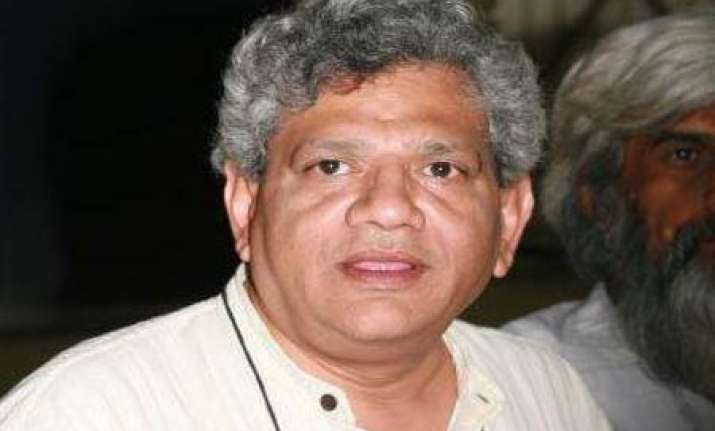 Shillong, Feb 13 (PTI) CPM politburo member and Rajya Sabha MP Sitaram Yechury has said the arrest of former minister A Raja reinforces the need for a joint parliamentary committee inquiry into the 2G spectrum scam.
"Yes, we are saying the JPC is essential. The later developments, including the arrest of a former minister indicate that JPC is essential," Yechury told reporters here last night when asked if the party would continue to press for the JPC.He said the 2G spectrum scam would continue to be a major issue in the Parliament.
BJP leader Shatrughan Sinha, who was also present, said his party does not want any discussion on JPC."We want a JPC probe first. The needle of suspicion also points towards the main leaders," he said without naming any.Yechury and Sinha were here as part of a visit by the Parliamentary Standing Committee on Tourism, Transport and Culture.
The entire winter session of the Parliament was washed out after opposition parties paralysed proceedings demanding JPC probe into the 2G spectrum allocation and the government rejecting it.The government has maintained suspense over the formation of a JPC.
Opposition leaders, after an all-party meeting on February 8, had claimed there was a "consensus" on the JPC issue at the meeting and both the sides were keen that the Parliament should function. PTI