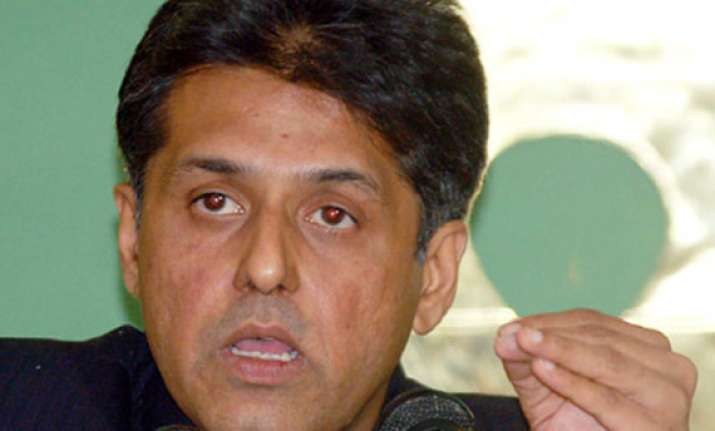 New Delhi, Aug 14: "Bharat ki kahani" (India's story) detailing UPA's nine years of governance was launched here Wednesday by Information and Broadcasting Minister Manish Tewari.
Cast in the form of media capsules, including audio-visual clips, it is an attempt to convey to the public details of the government's achievements.
Unveiling the "Glimpses of India Story - Phase II", Tewari said they had attempted to incorporate people's suggestions regarding the first phase launched May 22.
Tewari said the story attempts to convey the Congress-led United Progressive Alliance (UPA) government's "building on political stability, social cohesion, strides in international relations and economic development".
The clips tell of government initiatives like the Direct Benefit Transfer scheme, the Aadhaar identification scheme, the Real Estate Regulation Bill, the Land Acquisition Bill and the Food Security Bill. In cases where legislation is still being discussed like the Food Bill, the audio visual has a blurb saying it is not enacted yet.
The minister said the information and broadcasting ministry has the mandate to inform people about the government's programmes. Though the unveiling comes in the run-up to general elections next year, Tewari promised the India story would continue. "This will not be the last, and not the least," he said exuding confidence.
He said the programmes have stood the people in "good stead" in the past nine years. "It is a silent revolution that has empowered millions in the country. The India Story is an attempt to articulate that," he said.
The minister said the UPA's "Bharat Nirman" (building India) story was different from the India Shining of the Bharatiya Janata Party-led National Democratic Alliance government in that it is telling the story of government initiatives undertaken while the India Shining was like a "mirage" without any substance.