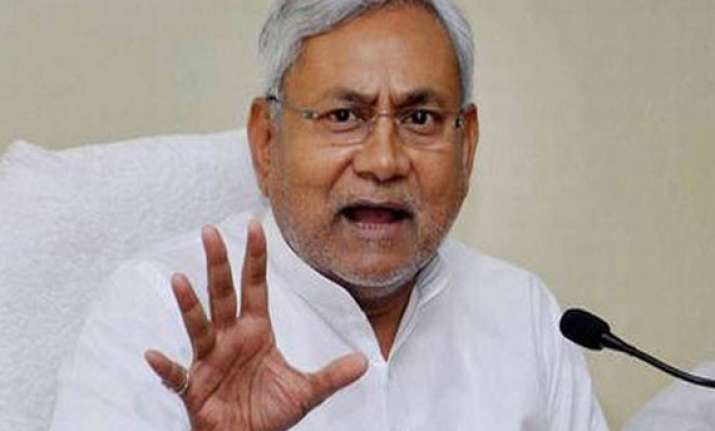 Patna: Claiming that he had no knowledge of Samajwadi Party chief Mulayam Singh Yadav portraying himself as Prime Ministerial candidate of the Third Front, Chief Minister Nitish Kumar today said the PM would be chosen through consensus after polls.
"I am not aware of this," Kumar told reporters when asked to comment on Mulayam Singh Yadav claiming himself as PM nominee of the Third Front. Kumar, who is the prime mover behind an alternative front of 11 non-Congress and non-BJP parties, said the coalition if it came to power would form the government on the basis of a common minimum programme.
"We will choose a person for Prime Minister's post through consensus," he said reiterating that he was not in the race for the PM's post. Asked if need arose whether the Congress or BJP would be approached for support, he replied "No, as we are against the two parties."
Seeking to puncture the enthusiasm of BJP on the basis of poll surveys showing the party ahead in the polls, Sharad Yadav said "its all in the air and not visible on ground." Yadav told reporters that after polls a law would be brought against such surveys 'sponsored by corporates as part of their investment in the elections'.
He ridiculed the BJP's person-oriented poll campaign and said "If by worshipping a person all problems can be solved the country could have seen prosperous long ago." "Half of the country is replete with busts of Nehru family members. By putting up some new statues of living persons and coining lofty slogans the BJP thinks they can take the countrymen for a ride."
Kumar, however, admitted that future of his government in Bihar would depend on the outcome of the parliamentary polls. "Growth will definitely come to halt if JD(U) fails to do good in the present polls," he said in reply to a question.