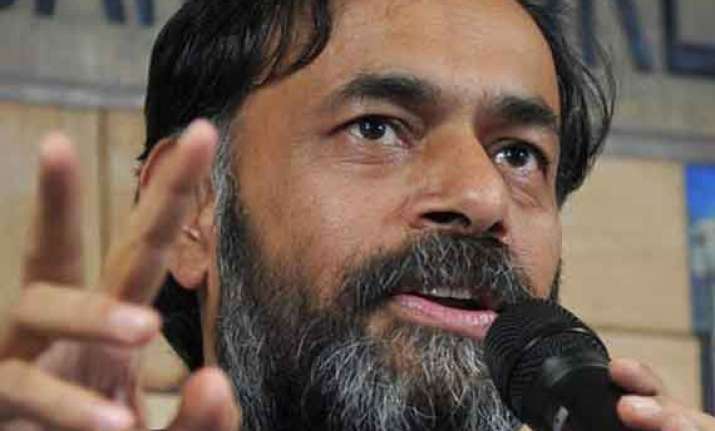 Allahabad: AAP leader Yogendra Yadav today asserted that it was due to the awakening brought about by the newly-floated party against the UPA government's "misrule" that Narendra Modi was mustering courage to campaign in the Congress stronghold of Amethi.
"If Narendra Modi is planning to hold a rally in Amethi tomorrow, it is a big achievement for AAP.
It shows that we have been successful in spreading across the message that even in a Lok Sabha constituency where Congress, particularly leaders belonging to the Nehru-Gandhi family were perceived to be invincible, there was a scope for change," Yadav told reporters here.
The former academician who is one of the founding members of AAP, which grew out of the anti-graft movement led by Anna Hazare, said, "It is doubtful whether Modi would have taken the trouble to campaign in a constituency like Amethi had a perception not grown that mighty leaders could be defeated on their home turf.
And this is what our party has been all about."