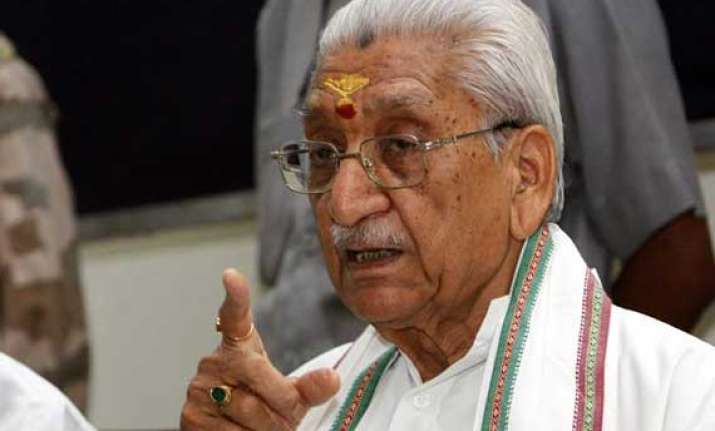 New Delhi: Building of Ram temple was not the only aim to ensure that BJP comes to power, Vishwa Hindu Parishad leader Ashok Singhal today said.  "Our aim was only one: that we come to Parliament with a big majority.
Only building the Ram temple was not our aim. We wanted to come in such large number that the Ram temple is also built subsequently and no one dares to bring the temple down," he told at an event organised by industrialist B K Modi here.
Claiming that the relevance of minority vote bank is over, he said Muslims should make sure that they are not used as vote bank.
"When such a big political event has taken place in the country, Muslims should make sure they are not used as vote bank and they should also not allow it to happen.
Just as the whole society has come together for the betterment of the nation, they should also join in and work for the prosperity of the nation", Singhal said.