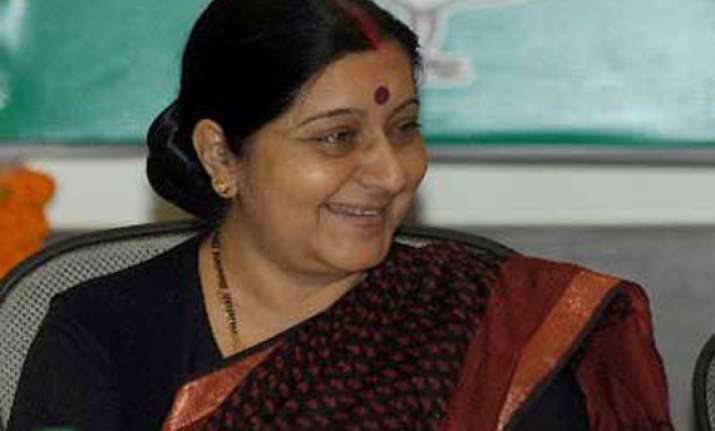 Bhopal: Senior BJP leader Sushma Swaraj today retained her Vidisha Lok Sabha seat in Madhya Pradesh by a margin of 4,10,698 votes.
The BJP veteran defeated brother of Congress General Secretary Digvijay Singh and former MP Lakshman Singh from Vidisha by improving her 2009 margin of 3,89,844 votes.
In 2009, Sushma won the seat hands down in the absence of no challenge from Congress as the candidature of its nominee Rajkumar Patel was cancelled on technical grounds.
During campaigning, Sushma kept on appealing voters to ensure her victory by a margin of over four lakh votes and today's results have fulfilled her grand wish.
Sushma got 7,14,348 votes while Lakshman Singh polled 3,03,650 votes.