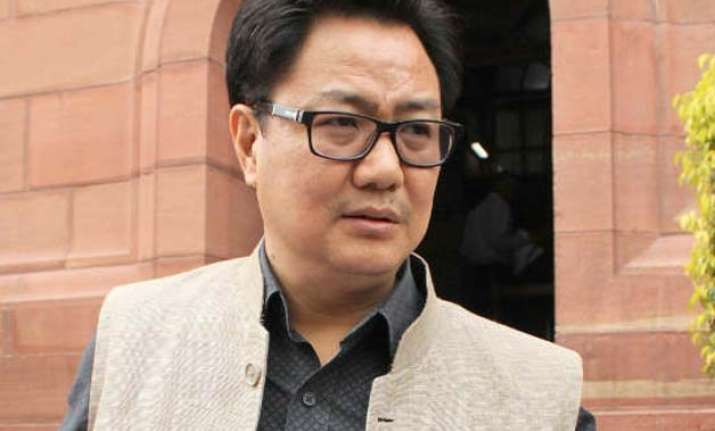 New Delhi: The government has taken a number of steps to check attempts of extremists groups like ISIL to radicalise and lure Indian youth into terrorism, Union Minister Kiren Rijiju said here.
During a meeting with Sweden's State Secretary for Home Affairs Ann Linde, Rijiju discussed issues like threat of Islamic State of Iraq and the Levant (ISIL) and attempts to radicalise and steps being taken for counter-terrorism.
Rijiju apprised Linde that steps have already been initiated in India to keep the activities of such groups under constant check and it is seen that parents of such misguided youth are also discouraging them from getting attracted to any such idea.
Linde said that it has become a big issue for Europe and urgent steps are being taken to protect the youth from lure of ISIL.
Both the ministers, during their meeting yesterday, discussed various issues of importance to the two countries including disaster management, an official statement said.
While discussing issues such as reliable Swedish technology, reorganisation of Swedish Police Force, secure borders, the ministers also showed concern over forced migration from Syria and emphasised the need for their rehabilitation.
Linde was also informed about culture of unity in diversity in India. On the lines of Indo-German Security Cooperation, both the sides emphasised the need for security cooperation between the two countries and showed their commitment to pursue the same.
Ambassador of Sweden to India Harald Sandberg and senior officers of the Home Ministry were also present during the meeting.