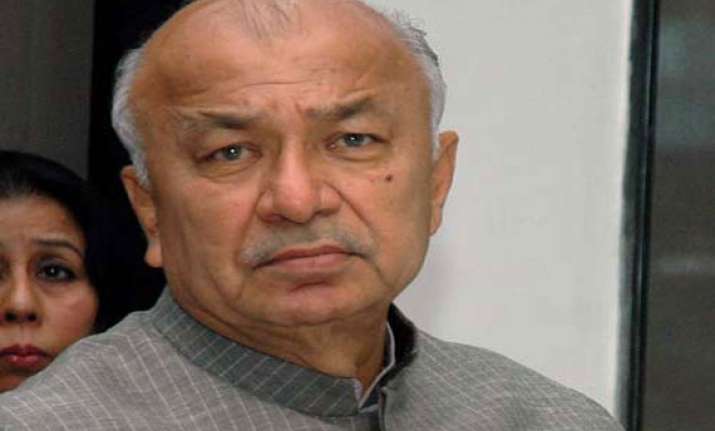 New Delhi, Feb 20: A day ahead of parliament's budget session, Home Minister Sushilkumar Shinde on  Wednesday withdrew his "Hindu terrorism" remark that threatened to stall the functioning of the house and was roundly criticised by the BJP and other organisations.
"Since my statement created controversy, I express regret," Shinde said in a statement.
Following is the statement by Shinde in full:
"My statement given in Jaipur last month has created a misunderstanding. It has been understood to mean that I was linking terrorism to a particular religion and was accusing certain poliical  organizations of being involved in organizing terror camps.
" I had no intention to link terrorism with any religion. There is no basis for suggesting that terrorism could be linked with the organizations mentioned in my brief speech at Jaipur.
" Since a controversy has been created on account of my statement I am issuing this clarification and expressing regret to those who felt hurt by my statement.
" I will continue to perform my duties to the best of my ability to ensure that harmony is maintained in the social fabric of India."