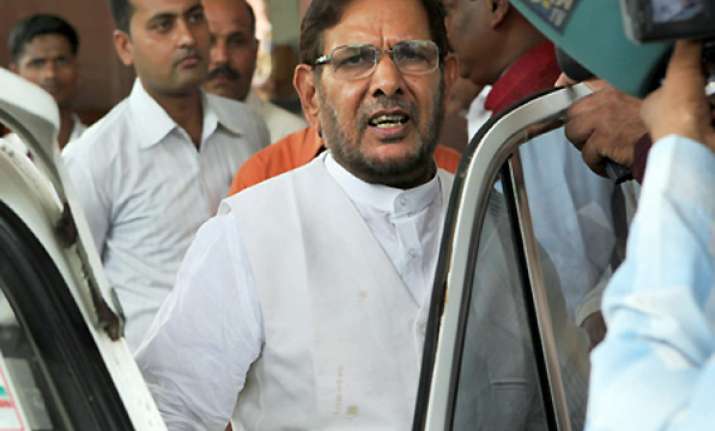 Chandauli, Feb 7: Targeting the Congress, Janata Dal(U) chief Sharad Yadav today alleged it had looted Uttar Pradesh for the past 45 years and had done nothing for its development.

Referring to Congress leader Rahul Gandhi's remarks that he was ready to face bullet, shoe or anything for development of Uttar Pradesh, Yadav said "his party has looted the state for the past 45 years."

"What can they do now for development of the state," he told an election rally here.

It seemed the Congress had woken up from its 'Kumbhkaran' sleep after 45 years, he said.

Attacking Chief Minister and BSP supremo Mayawati, the JD (U) president said "her elephant (party's elections symbol) is without its master (Mahavat) and so there is no control over it."

"This elephant besides eating money has also started eating farmers' land," he said.

Yadav also hit out at the Samajwadi Party saying during its rule "goondas reigned supreme".

He also alleged top mediapersons were accepting packets saying both print and electronic media were being managed at the top-level.

Yadav asked the electorate to vote for his party saying only the JD (U) could bring development in the state.