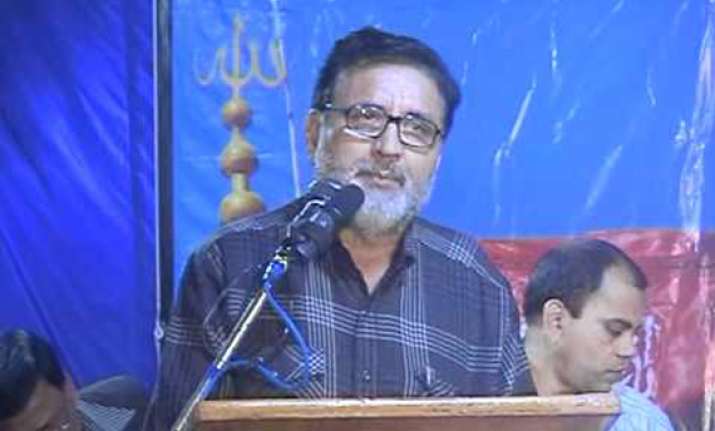 Lucknow: All India Muslim Personal Law Board member Maulana Kalbe Jawwad and Naib Shahi Imam Yahya Bukhari, brother of Shahi Imam of Delhi's Jama Masjid, today asked Muslims to boycott both BJP and Congress in the Lok Sabha elections and vote for secular candidates.  
Addressing a joint press conference under the aegis of Majlis-e-Ulema-e-Hind, Jawwad, also its general secretary, said there were many parties have who have harmed Muslims though they have put up the mask of being their friends, and it is the time that their mask should be removed.
Some others like BJP have openly harmed the interests of Muslims.  "Congress has been uprooting Muslims continuously for the past 65 years.
They are the enemy of minorities, and they had a role in demolition of the Babri mosque.
They have ended the Muslim character of Aligarh Muslim University and all the riots have taken place under Congress governments," Jawwad, a noted Shia scholar, said.