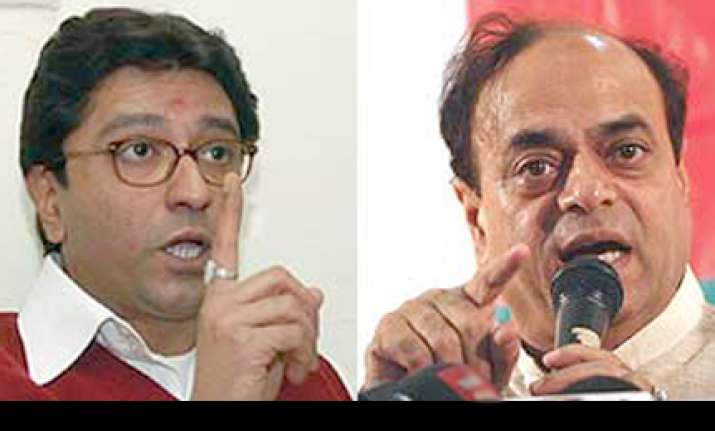 Before Maharashtra assembly commences its first session, a debate has begun between Maharashtra Navnirman Sena and Samajwadi Party with SP MLA Abu Asim Azmi demanding the House agenda in Hindi.
"Hindi is our national language and it should come after Marathi. However, the House agenda and other papers are in Marathi and English. So, I wrote to the Assembly secretary demanding the agenda in Hindi," Azmi, who was elected from both Mankhurd in central Mumbai  and Bhiwandi in Thane district told PTI.
Furious over Azmi's demand, MNS chief Raj Thackeray , known for his anti-north Indian campaign, said: "If Azmi wants the House agenda in Hindi, then he should go to Uttar Pradesh ."
Thirteen candidates of MNS have been elected to the Assembly while 11 of the Republican Left Democratic Front (RLDF), which also includes SP, have been elected.
Reacting to Raj's statement, Azmi said: "I have nothing against Marathi. I respect the language. But Raj Thackeray does not object to a foreign language, English, being used in the assembly."
Asked if he would learn Marathi, as he has been elected from two constituencies in Maharashtra, Azmi said: "Yes".
"I understand Marathi but cannot speak since my mother-tongue is Hindi. But I would definitely try to learn Marathi," he said.PTI