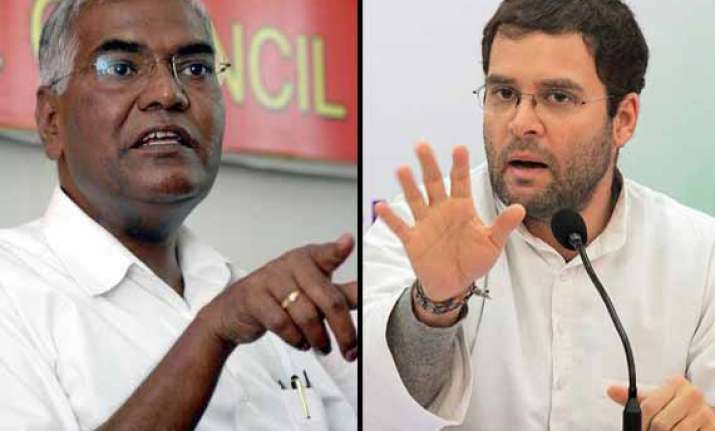 Chennai:  Joining issue with Rahul Gandhi who flayed the Gujarat development model as a "new heavier balloon" filled with "gas", CPI today said there were hardly any differences in the economic policies of both Congress and BJP and such 'balloon stories' are not of any use and cannot resurrect the country.
"Will Rahul's balloon continue to fly?" CPI National Secretary D Raja asked when his reaction was sought on the Congress vice-president comment on Modi's much-touted Gujarat development model.
Addressing election meetings in Maharashtra and Madhya Pradesh yesterday, Rahul had flayed it as a "new heavier balloon" filled with "gas" and said it will also burst like the BJP's 'India Shining' campaign in 2004 and 2009.
Raja said the Gujarat model of development and Congress' growth model based on liberalisation were the same and hence, "such balloon stories are not of use and (economic policies of BJP and Congress) cannot resurrect India."
Asked if that means Rahul's balloon (Congress economic policies allegedly favouring corporates) will burst, he replied in the affirmative and stated that it is not only Modi's balloon (Gujarat model of growth) that will burst.