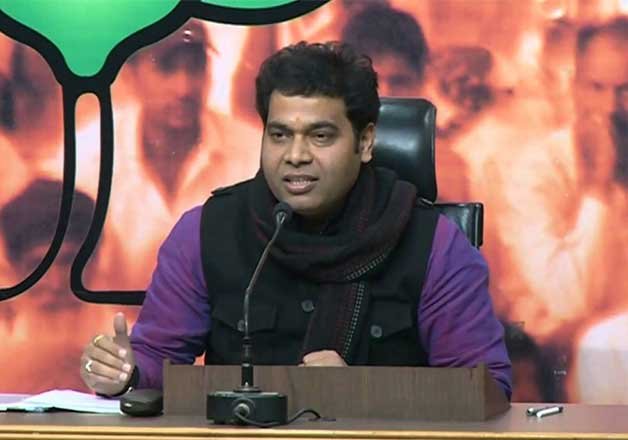 New Delhi: Hitting out at Rahul Gandhi for addressing a student's meet organised to protest against the police crackdown on the JNU campus and the arrest of the students' union president in a sedition case, the BJP today accused the Congress vice president of supporting "anti-national" forces.
"A handful of people gather and raise slogans like 'Pakistan Zindabad' and 'Bharat ki barbadi tak, jang rahegi jang rahegi'. This is not any ideology. It is anti-national and Rahul Gandhi had gone to support them," BJP national secretary Srikant Sharma told IANS.
"This is an insult to our nation and our martyrs. He insulted our Constitution and the judicial system," he added.
Describing Gandhi's visit to the Jawaharlal Nehru University as unfortunate, the BJP leader asked him not to make educational institutions a hub of politics.
"This shows the bankruptcy of the Congress, that they went to support anti-national activities of a handful of people. The BJP condemns it," Sharma said.
"When anti-India slogans were raised, these people (Congress) were demanding action and when the government took action, they are staging protests. This is unfortunate," he added.