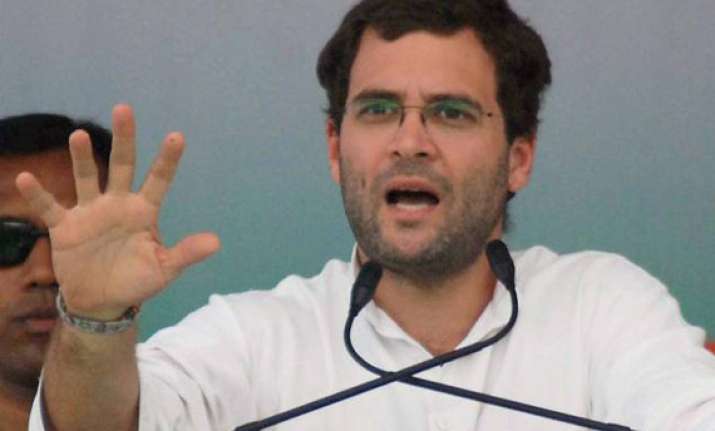 New Delhi: Congress vice-president  Rahul Gandhi today had to finish his election speech inb six minutes as listeners began leaving the venue as soon as he started speaking.
Rahul's rally was held near Virat Cinema ground in Dakshinpuri, Ambedkar Nagar, a Dalit constituency of Delhi.
In his speech Rahul Gandhi  praised the work done by Sheila Dikshit government in the last 15 years and specifically mentioned infrastructural developments that have taken place under Congress rule.