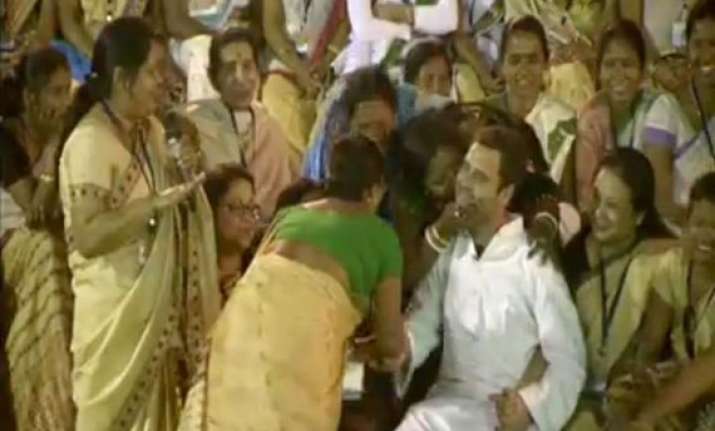 Jorhat (Assam): Rahul Gandhi's two day visit to Assam ended with love being bestowed on him in abundance.
On Wednesday,  over 600 women gathered to catch glimpses of Congress vice-president  in Assam.
Excited to see Rahul in person, one woman could not stop herself from kissing him on his forehead while the other landed a peck on his cheek. A visibly embarrassed Rahul was seen smiling when these ladies kissed him. 
Rahul discussed issues like women security and reservation for women with the gathering.