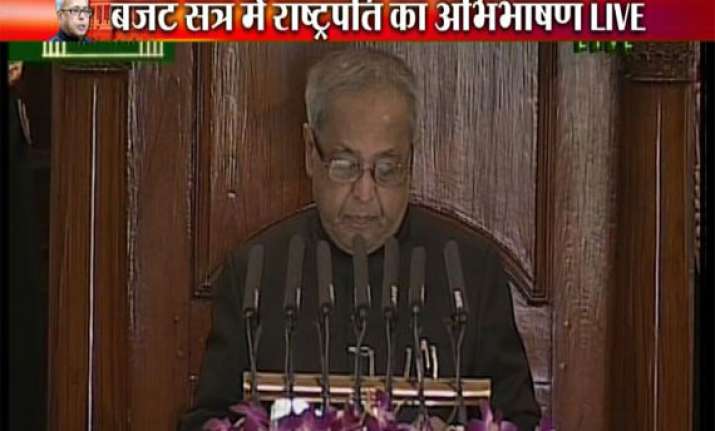 New Delhi, Feb 21: Acknowledging that the past year was difficult on the economic front, President Pranab Mukherjee Thursday said the government responded by taking measures to revive the investment climate.
"The past year has been a very difficult one for the global economy. Most emerging markets are growing very slowly. It has been a difficult year for India also," he told a joint session of parliament.
"Both global and domestic factors have affected our growth. We need to address the impact of both. My government has responded to the situation by taking several measures to revive investment activity and sentiment."
Mukherjee said that an important initiative by the government was the rollout of the Direct Benefits Transfer System.
"This would enable government sponsored benefits such as scholarships, pensions and maternity benefits to flow directly into the accounts of beneficiaries who can access them using their Aadhaar number. In due course, the system will also cover wages and subsidies on food and LPG.
"This system will help cut down leakages, bring millions of people into the financial system and lead to better targeting of beneficiaries. It will be a trend-setter in the use of modern technology to bring benefits to our poorest citizens, especially in rural areas," he added.