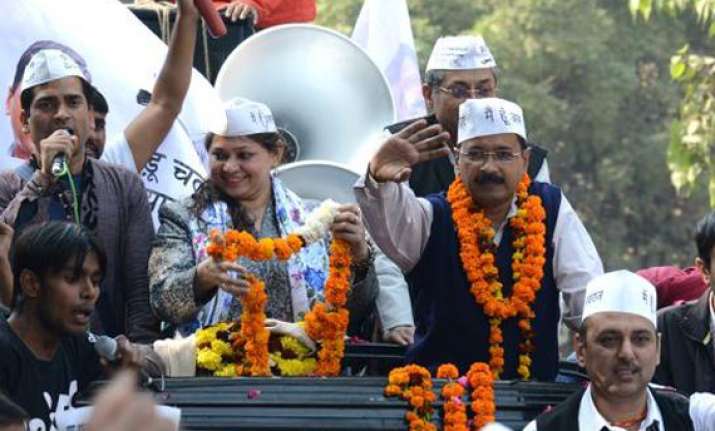 New Delhi: On the penultimate of day of campaigning for seven Lok Sabha seats in Delhi, various political parties today held a series of rallies across the city and went door-to-door seeking to woo voters.  
Three main players—Congress, BJP and AAP held roadshows as well as rallies in all Lok Sabha constituencies appealing people to vote for their candidates.  Delhi goes to polls on Thursday.
AAP leader Arvind Kejriwal undertook roadshows in several areas of Delhi where he drew a good response.  
In West Delhi, Kejriwal, traveling in an open jeep, along with party nominee Jarnail Singh, sought people's support to bring a change in the political system.  
Almost all senior Delhi BJP leaders also addressed rallies across the city, urging people to vote for the party and oust the "corrupt" UPA.