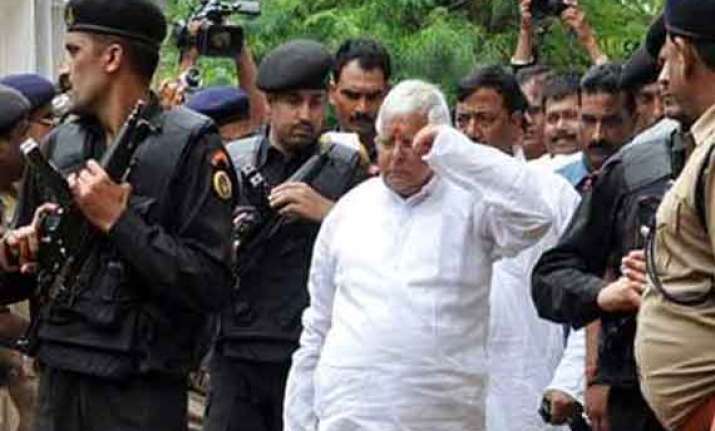 Patna: A rebel RJD legislator Thursday filed a petition in the Patna High Court saying that under the rules, Lalu Prasad cannot be the party president after his conviction in the fodder scam.
"I have filed a petition against Lalu Prasad as he cannot be the RJD chief. According to the party constitution, any convicted person cannot be the party president," Samrat Choudhary said after filing the petition.
Choudhary said he had approached the poll panel last month and sought its intervention to cancel the nomination papers of Rashtriya Janata Dal candidates because the party symbol was distributed with the signature of a convicted Lalu Prasad.
Lalu Prasad, however, dismissed the charges against him as "baseless" and "useless".