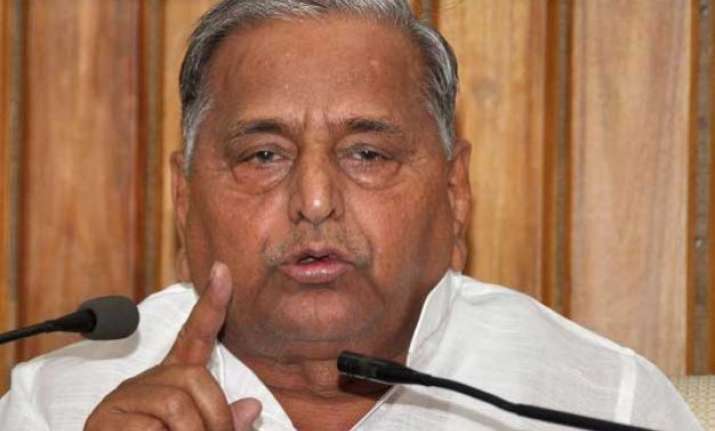 New Delhi: After supporting Congress over suspension of its MPs from Lok Sabha, SP chief Mulayam Singh today said that now the Congress party should stop disrupting the parliament.
After attending an all-party  meeting called by Lok Sabha speaker Sumitra Mahajan, Mulayam Singh Yadav took strong exception to the continuous disruption of parliament  by Congress MPs.
"Democracy ka matlab manmaani nhi (Democracy does not run on whims)," Mulayam Singh said.
Issuing an ultimatum to Congress, Mulayam said that his party won't support their protest if they fail to see the reason.
"We want the House to function, won't support Congress protest," Mulayam said.
According to reports available, parties like RJD, NCP, JDU and  TMC have also extend support to SP Chief Mulayam Singh Yadav during meeting with LS Speaker.
Congress leaders Mallikarjun Kharge and  K. C. Venugopal were also present in this meeting.
Meanwhile, Congress President today launched a scathing attack on Union Minister for External Affairs Sushma swaraj once again and asked her to disclose how much her family was paid by Lalit Modi.
"Let Sushma Ji disclose what amount was deposited in her account and her family member's account by Lalit Modi. After that , the house will start functioning," Rahul said.
Rahul denied that his party was getting isolated in parliament over disruption of the two houses.
He also wondered why Prime Minister Modi was not speaking out on charges leveled against Sushma Swaraj, MP CM Shivraj Singh Chouhan  and Rajasthan CM Vasundhara Raje Scindia.