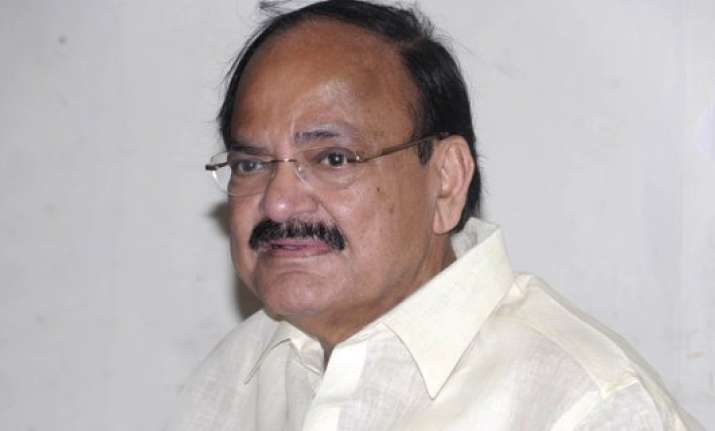 New Delhi: Government today rejected opposition's demand for Prime Minister Narendra Modi's reply in Rajya Sabha on the issue of conversion.
"What they are saying is not acceptable to Government," Parliamentary Affairs Minister M Venkaiah Naidu told reporters outside the Parliament.
He was replying to a query about continuous adjournment of Rajya Sabha by a determined Opposition led by Congress and SP seeking Prime Minister's reply on the issue of conversion.
Seeking opposition's cooperation, the Minister said the government wants the Parliament to function.
"We want the Parliament to function, business to be transacted. We want the people's welfare to be given...Than politics," Naidu said.
The opposition parties forced two adjournments in Rajya Sabha in the pre-noon session over its demand.
Barring Tamil Nadu parties, the entire Opposition raised slogans and stormed into the Well, forcing Deputy Chairman P J Kurien to adjourn the House first for 15 minutes and then till noon.