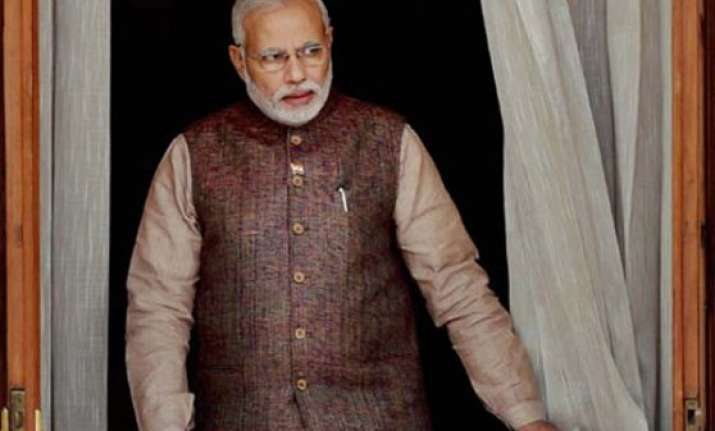 Srinagar: Showing a special gesture towards flood-hit people of Jammu and Kashmir, Prime Minister Narendra Modi will travel to the Valley today on the occasion of Diwali to spend the day with those who suffered due to last month's deluge.
Security has been beefed up across the Valley in view of separatists calling strike to protest the visit of the Prime Minister. Police and paramilitary forces have been deployed and security forces are conducting random checking of vehicles at several of places in the city and elsewhere.
Special checking points have been set up at various places in the city including entry and exit points as a precautionary measure to maintain law and order.
The Prime Minister had on Tuesday said that he would spend Diwali, the festival of lights, in flood-hit Srinagar had on Tuesday said that he will be in Srinagar on Diwali and will spend the day with sisters & brothers affected by the unfortunate floods.
This will be his fourth visit to Jammu and Kashmir since taking charge as Prime Minister in May.
Ahead of his visit, an inter-ministerial team, comprising representatives from the Ministries of Home, Finance, Agriculture and Rural Development, are in the state to assess the damage caused by the recent floods in the state.
They met the state government officials and affected people to collate information about the damage caused to dwellings, crops, livestock, roads, bridges, embankments and other government properties.