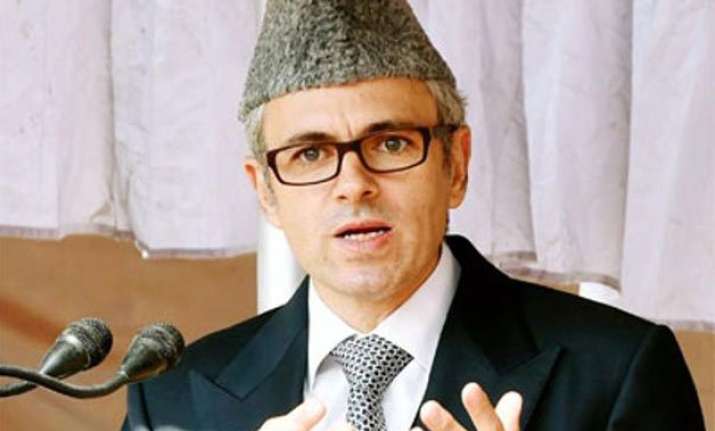 New Delhi: Former J&K CM Omar Abdullah today blamed BJP and its allies for the death of a Kashmiri trucker, who was injured in a petrol bomb attack at Udhampur district earlier this month.
Omar asked Prime Minister Narendra Modi, in a series of tweets, as to who would be blamed for the death of Zahid Ahmed.
"The Hon PM passed the buck on to @yadavakhilesh and the UP Govt for #Dadri. Who will he blame for #Zahid's death now???
"Another needless death in the name of #BeefBan for which the BJP and its affiliates including allies are directly responsible," he tweeted.
Two persons from Kashmir were critically injured whenmiscreants attacked their truck with petrol bomb in Udhampur on October 9.
They were hospitalised in Jammu before being shifted to Safdarjung hospital in Delhi, where one of them -- Zahid -- succumbed to injuries this morning.
"Zahid, the trucker petrol bombed in Udhampur in the name of beef protest, has died in Delhi earlier this morning. May Allah grant him Jannah (heaven)," Omar said.
"I met him yesterday & though he was sitting up & communicating doctors were non-committal about his chances. Prayers with #Zahid's family," he added.
The NC leader also hit out at the Mufti Sayeed government saying, "And to think that all the state Govt could do was to throw 10,000 rupees at #Zahid & wash it's hands off the whole thing #BeefMurder."
Zahid, a resident of Anantnag in South Kashmir, was conductor of the truck that was en route to Kashmir when a mob attacked it with petrol bombs on October 9.
The driver of the truck Showkat Ahmed is currently being treated at AIIMS in Delhi.
The entire incident has been recorded on CCTV and two attackers were arrested immediately by the policemen deployed on patrolling duty.
Later two more persons were arrested and a manhunt was launched for three others.
The arrested include Harish Katoch Bal Bahadur, Sandoor Singh and Suneet Singh. All are residents of Udhampur in Jammu region.
The truck was on its way to Srinagar from Jammu and was stationary near Shiv Nagar area as traffic on Jammu-Srinagar National Highway was stopped in view of the strike called by various Hindu outfits following recovery of three carcasses in the district.