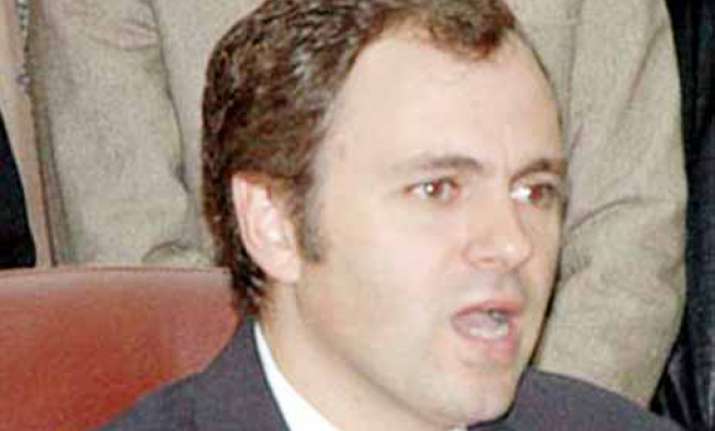 Srinagar: Jammu and Kashmir Chief Minister Omar Abdullah today termed BJP's manifesto as "mere sloganeering" and said issues like Common Civil Code, Ram temple and Article 370 are handles for the party to come to power.
The similar views were echoed by his father and President of National Conference Farooq Abdullah who said BJP was trying "to fool people by selling dreams".
Omar, who has been aggressively campaigning for Congress candidates in Jammu and Udhampur Lok Sabha seats, reminded people that this was not the first time that issues like Article 370, Ram Mandir and Common Civil Code have been raised by BJP.
"Please tell me when did they actually address these issues when they were in power.
What was done by them on these issues?" Omar asked, reacting to BJP manifesto.  He said BJP uses these issue as "handles" to come to power and the moment they reach their destination, these points are put on the back burner.