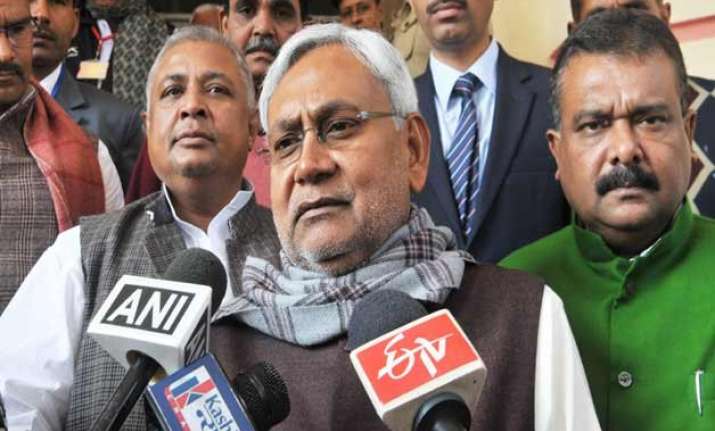 Muzaffarpur: Senior JD(U) leader Nitish Kumar today alleged "conspiracy" behind Sunday arson in Azizpur village that claimed four lives and asked people to live in harmony.
"There appears to be a well-thought out big conspiracy behind the Azizpur incident, which we would enquire and inform the people," Kumar told reporters after meeting victims of Azizpur violence as revenge of the death one Bhartendu, who was kidnapped 10 days ago.
Though Kumar did not name anybody, his partymen have been talking about the role of a local MP and MLA belonging to LJP and BJP respectively in the incident.
Kumar went around the Azizpur village under Saraiya police station of Muzaffarpur district and appealed to the people to live in harmony. He also visited the home of Bhartendu whose death sparked violence in the village during which a large number of houses of a minority community were torched.
He said the state government had acted with all sensitivity towards the relatives of the victims.
Earlier, Kumar had said as soon as he got information about the incident on Sunday last, he spoke to Chief Secretary Anjani Kumar Singh, police chief P K Thakur and Muzaffarpur administration besides JD(U) workers of both communities and asked them to act promptly.
Bihar Chief Minister Jitan Ram Manjhi and RJD President Lalu Prasad also visited Azizpur village.