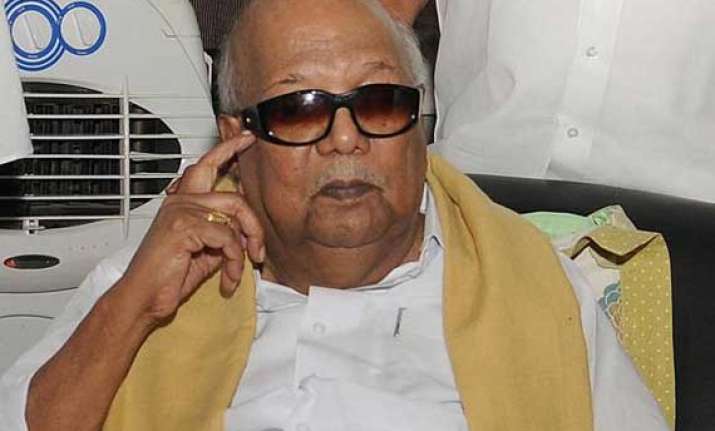 Chennai: In his first significant remarks on the issue of his archrival AIADMK chief J Jayalalithaa being convicted in a graft case, DMK President M Karunanidhi today claimed that he neither rejoiced over her being jailed nor did he regret about her securing bail in the Supreme Court.
Explaining his silence on this matter, he said he did not react immediately after the judgement was out since this was an important case and that he had decided to carefully study the verdict and then "explain".
"Further, I neither rejoiced over the AIADMK leader being punished nor am I ready to regret that she has come out on bail," he said in the first of a series of letters to partymen on this matter.
Seeking to counter the AIADMK supporters' claim that the then DMK government in 1996 had "foisted" the case against Jayalalithaa, Karunanidhi said the case took shape after then Janata Party chief and now BJP leader Subramanian Swamy filed a petition with the Governor against Jayalalithaa.
He later filed a petition before the Principal Sessions Court, alleging that Jayalalithaa had amassed wealth disproportionate to known sources of income.
The court took cognisance of the complaint and directed senior IPS officer Letika Saran to probe the matter, Karunanidhi said.
Subsequently, an FIR was filed in September 1996, he said.