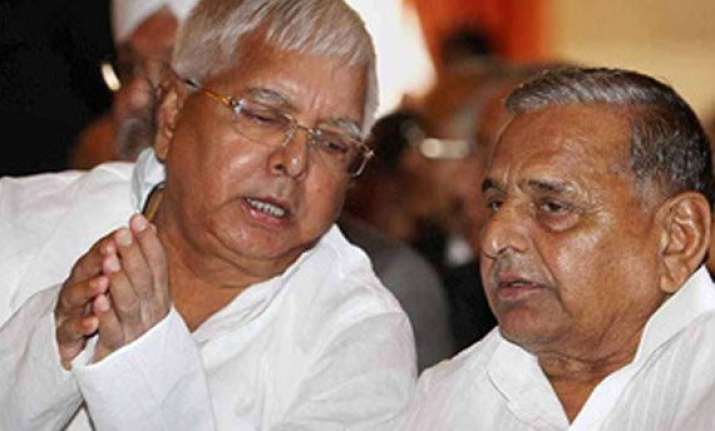 New Delhi: Political alliance between arch-rivals Mulayam Singh Yadav and Lalu Prasad Yadav may be a matter of intense media speculation but the two Yadav heavyweights are all set to forge a new alliance through matrimony.
Mulayam Singh Yadav's grand-nephew Tej Pratap Yadav, newly elected SP MP from Mainpuri, will be tying the knot with Lalu Prasad Yadav's youngest daughter Raj Lakshmi. The engagement is scheduled for December 2 and the wedding has been reportedly planned for February 2015.
Tej Pratap entered the Lok Sabha after Mulayam vacated his seat in Mainpuri. The coming together of the Yadav chieftains in kinship would erase biter memories of how they sparred during the 1990s for leadership of the Mandal classes.
Mulayam never forgave Lalu for vetoing his name for the Prime Minister after H D Deve Gowda lost confidence vote in Lok Sabha. Since Lalu vehemently opposed Mulayam's name, I K Gujaral emerged as the dark horse for PM post.