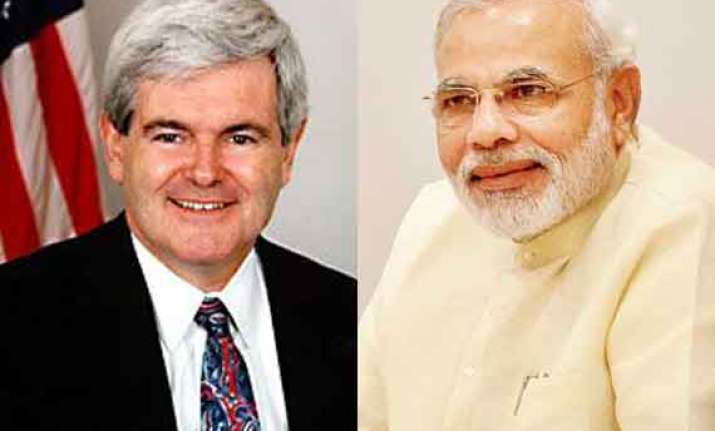 Astana (Kazakhstan): Newt Gingrich, an influential US politician and a former speaker of the House of Representatives, has advised Narendra Modi, the man opinion polls say could become India's next prime minister, to tone down his image as a Hindu hardliner and said he "should not be seen (by the world) as a great divider" but "as a great moderniser".
"Hindu politics should be on backburner if Modi wants a global appeal," Newt Gingrich told IANS here on the sidelines of the 12th Eurasian Media Conference in Astana, the capital city of Kazakhstan.
Gingrich said Modi, who portrays himself as a champion of economic development and good governance, must find a way to connect ties between Hindus and Muslims.
"He wants to be the man in charge, he will be judged how he handles two of India's biggest communities. He will be judged how he handles Sikhs and Christians," Gingrich said.
"If the community blending happens, then - probably - he will get the clean chit he seeks. Till then, he will be on trial," said Gingrich.