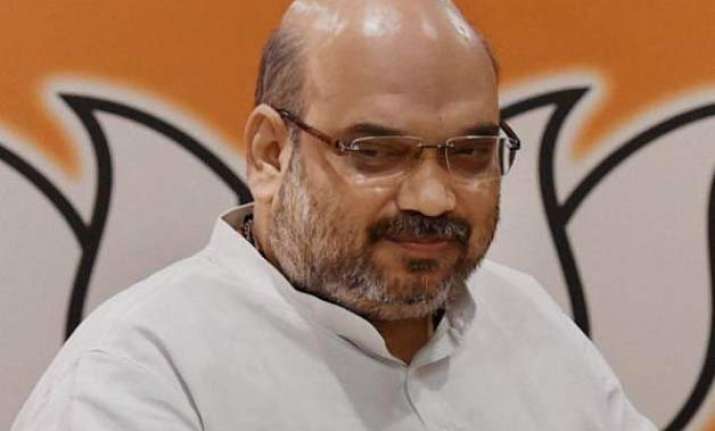 Aizawl: BJP President Amit Shah today said that NDA government led by Prime Minister Narendra Modi would accord priority to the skill development for the youth in the north east.
Shah, addressing a party rally here said that developing skill of the youth was paramount for all-round growth of the region including Mizoram.
Shah advocating enhancement of trade volume with neighbouring Asian countries said, Bharatiya Janata Party has always accorded priority to the region by initiating special packages since the days of Atal Bihari Vajpayee as country's Prime Minister.
He said that financial assistance to the north eastern states have been raised after the NDA came to power.  The BJP President asserted the Modi government has been fighting corruption at all levels and corruption will never be tolerated.