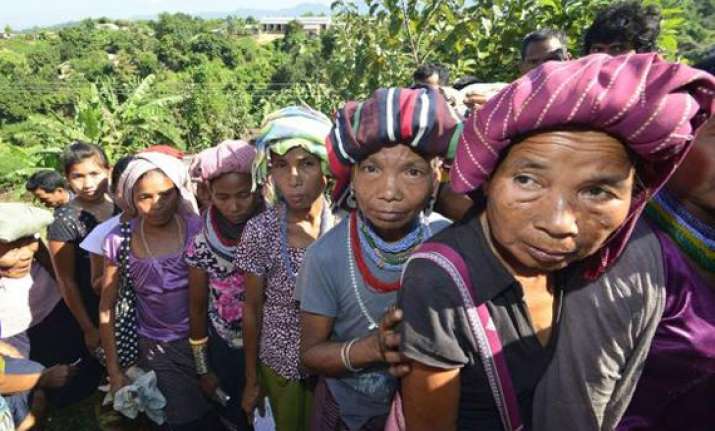 Aizawl: Balloting for the lone Lok Sabha constituency and a by-poll for an assembly seat in Mizoram will be held Friday, after it was postponed due to a three-day shutdown and boycott call by NGOs and students' groups, an official said here Thursday.
"All arrangements have been made for Friday's election. Some polling personnel escorted by security forces left for their booths Wednesday and the remaining will be leaving Thursday," an election commission official told reporters.
With a population of 1,091,014, Mizoram's 702,189 electorate, including 355,954 women, would decide the fate of three candidates in the lone Lok Sabha constituency.
Around 4,500 polling personnel have been appointed in 1,126 polling stations, of which 385 centres, mainly in urban areas, would use the Voter Verifiable Paper Audit Trail (VVPAT) system with the electronic voting machines.
The VVPAT was used in 10 assembly segments in last year's polls in Mizoram.