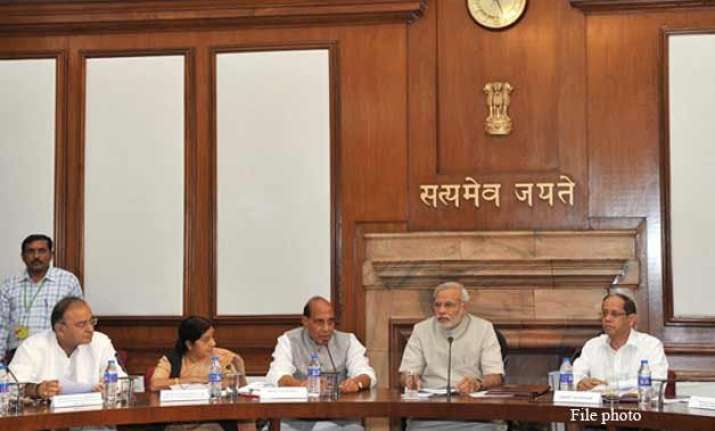 New Delhi: Promulgation of seven ordinances within a fortnight by the NDA government has not gone down  well with some of the union cabinet ministers. Two cabinet ministers have reportedly raised concern over the "urgency' of the ordinance in front of the Prime Minister Narendra Modi.
At a cabinet meeting on December 29, at least two senior ministers raised their voice against the series of ordinances being passed by the government. They said to have argued that the government risked "an image problem" by promulgating "too many" ordinances together.
This was for the first time that a difference of opinion among party members became so evident that the Prime Minister had to intervene and over-rule the objections.
Three senior ministers have confirmed this to Indian Express. They said that the two ministers who raised concerns were discontent over lack of any  discussion before promulgation of these ordinances. They are also said to be unhappy over the fact that   states were not consulted (about the proposed amendments) on the land acquisition ordinance.
Even President Pranab Mukherjee had asked the NDA government to explain the urgency on same.
The two ministers even expressed concern over the possible fallout if the president returned any of the ordinances due to lack of clarity on urgency.
One more minister even suggested that the 'not-so important and urgent' ordinances can be passed in the next budget session.
The same concerns were raised by the three  ministers in January 5 meeting of the cabinet too.
"It was evident that not all ministers were comfortable with the timing and number of ordinances. But the majority view, backed by the Prime Minister, was that the ordinances were required to send out a positive signal to investors that the government would not allow legislative logjam to stall reforms," said a minister.