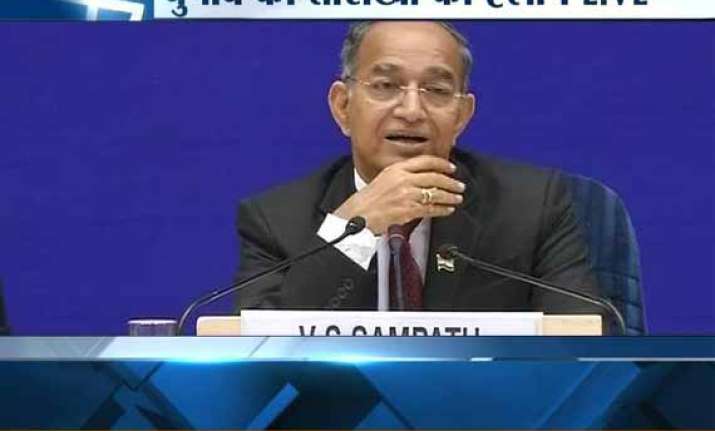 New Delhi: Polling in the high-stake elections for the 16th Lok Sabha, witnessing a virtual contest between Narendra Modi and Rahul Gandhi and pitting a number of other Prime Ministerial aspirants, will be held on nine days from April 7 to May 12 in the highest number of phases so far.
The counting of votes in all the 543 Lok Sabha constituencies involving an 81.4 crore voters will be done on on May 16, Chief Election Commissioner V S Sampath announced at a press conference flanked by ECs H S Brahma and S N A Zaidi.
Assembly elections will also be held simultaneously in the states of Andhra Pradesh, including Telangana region, Odisha and Sikkim.
Sampath was at pains to clarify that it is not a nine-phased polling and the whole exercise will be over in 72 days, three days less than the last elections.  The Model Code of Conduct for parties and governments comes into force with immediate effect, he said.