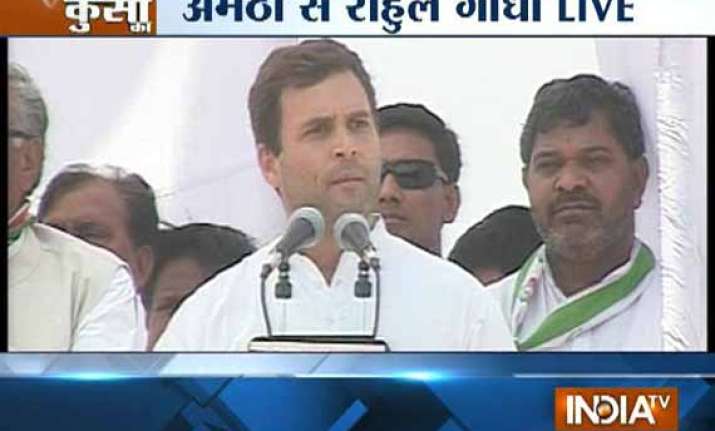 Amethi: Congress vice president Rahul Gandhi has once again accused Gujarat Chief Minister and BJP's prime ministerial candidate Narendra Modi of snatching land in Gujarat and handing over to Adani at throwaway price.
Addressing a gathering today  in his constituency Amethi, Modi said, " The opposition incites Hindus and Muslims. Their leader is Modi. In Gujarat, Modi snatched lands from common man and handed over to Adani. Modi handed over around 40,000 crore of assets to Adani ."
Rahul, however, clarified that he was not against industrialists.