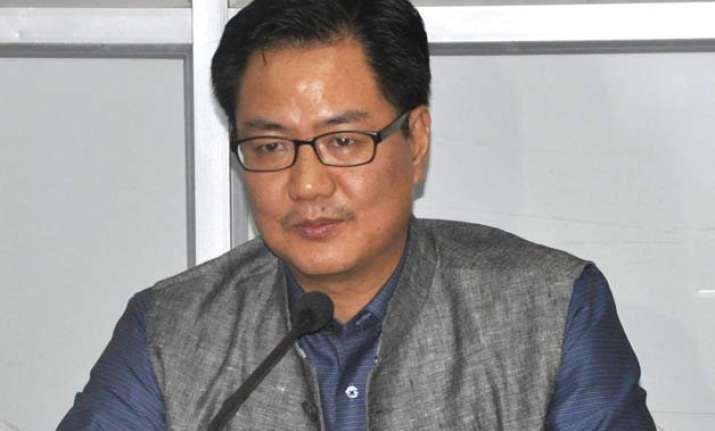 Itanagar: Union Minister of State for Home Affairs Kiren Rijiju will launch three universal social security schemes here tomorrow.
The Minister would launch the Pradhan Mantri Suraksha Bima Yojna, Pradhan Mantri Jeevan Jyoti Bima Yojna and Atal Pension Yojana on the day along with rest of the country.
Prime Minister Narendra Modi would launch the schemes in West Bengal, a party communique said here today.
Under PMSBY by paying just Rs 1 per month an insurer can avail accident insurance worth Rs 2 lakhs while under PMJJBY by paying Rs 330 per annum one can get life insurance worth Rs 2 lakhs.
The Atal Pension Yojna has assured monthly pension of Rs 1000 up to Rs 5000 per month after the age of 60 years.