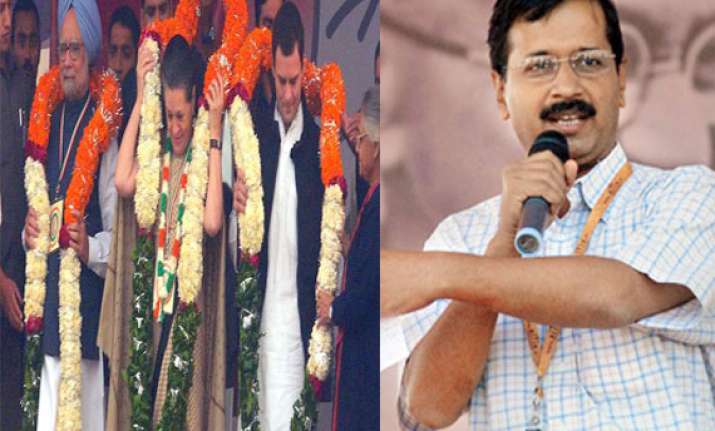 New Delhi, Nov 5 : India Against Corruption activist Arvind Kejriwal today tweeted to inquire how much cash or kind was given as incentive to people who attended Sunday's Ramlila Maidan rally addressed by Sonia Gandhi, Rahul Gandhi and the Prime Minister.
The tweet said:  "Was any incentive in cash or kind given to people attending rally? Will Congress make its accounts public?
"How much money did Congress spend on yesterday's rally? On transporting people from other states, special trains, buses?"