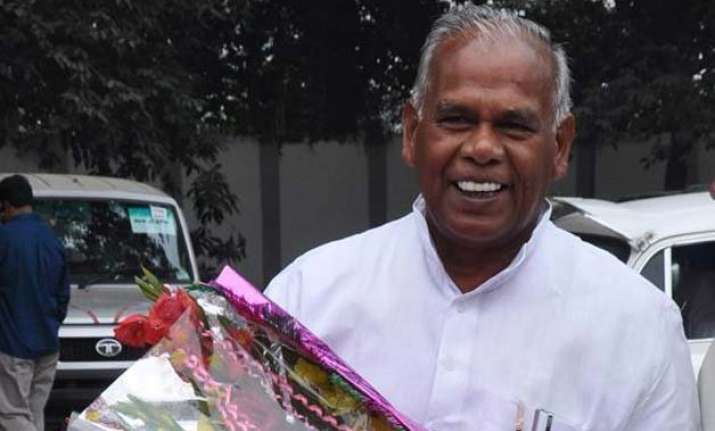 Patna: Jitan Ram Manjhi, the 70-year-old Mahadalit leader who quit as Bihar chief minister on Friday nine months after assuming office in May 2014, began his life working as a shepherd for a farmer.
Manjhi, who is from the Mushahar community, earned his own livelihood and funded his own education to become a graduate. His father Ramjeet Ram Manjhi was a landless labourer.
A close relative of Manjhi earlier said that he worked as a shepherd for a farmer in his native village in his childhood.
Widely seen as a man of integrity, Janata Dal-United leaders had said in May 2014 that Nitish Kumar chose Manjhi as his successor as he was a non-controversial leader with a clean image.
He became the third Dalit chief minister after Bhola Paswan Shastri and Ram Sundar Das.
According to relatives, Manjhi joined the telecom department in his home district Gaya after graduation, but was not satisfied with his job and entered politics.
He started his political career with the Congress in the late 1970s. He first contested the assembly election from Fatehpur as a Congress candidate in 1980 and won.
Manjhi served as minister in the Congress government headed by then chief minister Bindeshwari Dubey in 1985. He was also a minister in the Rashtriya Janata Dal government of then chief minister Rabri Devi in 2000.
In 2005, he joined the JD-U and became a minister in the government of Nitish Kumar. He was dropped after the opposition said he was involved in a corruption case.
Nitish Kumar re-inducted him in the ministry after he was given a clean chit.
Manjhi's love for simple food and cotton dhoti-kurta is well known in his native village Mahkar as well as to supporters in Gaya and Patna.
It was he who successfully distributed lakhs of radios among Mahadalits and initiated several welfare schemes in the last six years.
Manjhi was also the SC/ST welfare minister in the Nitish Kumar cabinet. He is legislator from the Makhdoompur assembly constituency in Jehanabad district.
Manjhi also contested the 2014 Lok Sabha poll from Gaya constituency but lost.