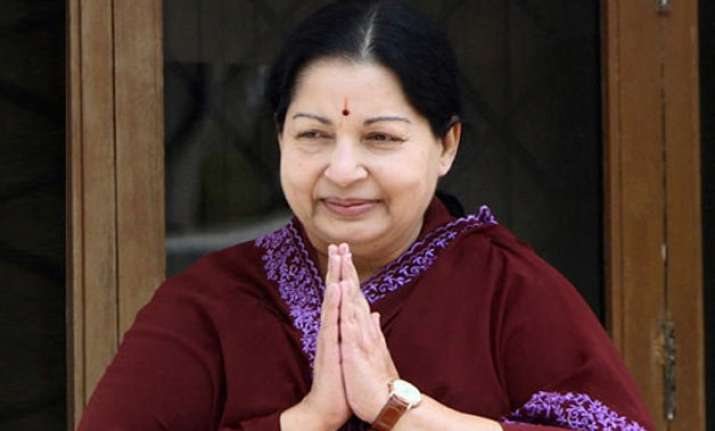 Chennai: Ruling AIADMK supremo Jayalalithaa was today unanimously elected AIADMK legislature party leader, paving the way for her return as a Chief Minister of Tamil Nadu for the fourth time.
The decision was taken at a meeting of party MLAs today morning at party headquarters here at 7 am.
According to reports, Jayalalithaa will stake claim to form the government with incumbent Chief Minister Panneerselvam submitting his resignation to Governor K Rosaiah.
A party leader said that Jayalalithaa will be sworn-in as the Chief Minister of Tamil Nadu tomorrow. "23rd is an auspicious day and we hope Amma would be sworn in a day after the meet," a party leader said.
Earlier this morning, party treasurer and CM O Panneeerselvam forwarded the motion to elect Jayalalithaa as legislature party leader which was seconded by Electricity Minister Natham R Vishwanathan. The motion was adopted unanimously.
A beaming Cooperative Minister, Sellur K Raju, when asked if Jayalalithaa had been elected as LPP leader, said: "This is the happiest day of our life."
Decks were cleared for Jayalalithaa's return as Tamil Nadu Chief Minister after the Karnataka High Court on May 11 acquitted her in the 19-year-old disproportionate assets case.
The court had set aside her conviction by the trial court and the four-year jail sentence awarded to her and three others, which has led to her automatic disqualification as MLA and exit as Chief Minister in September last year.
Senior party leader O Panneerselvam had assumed charge as stop-gap Chief Minister after being hand picked by Jayalalithaa to succeed her.